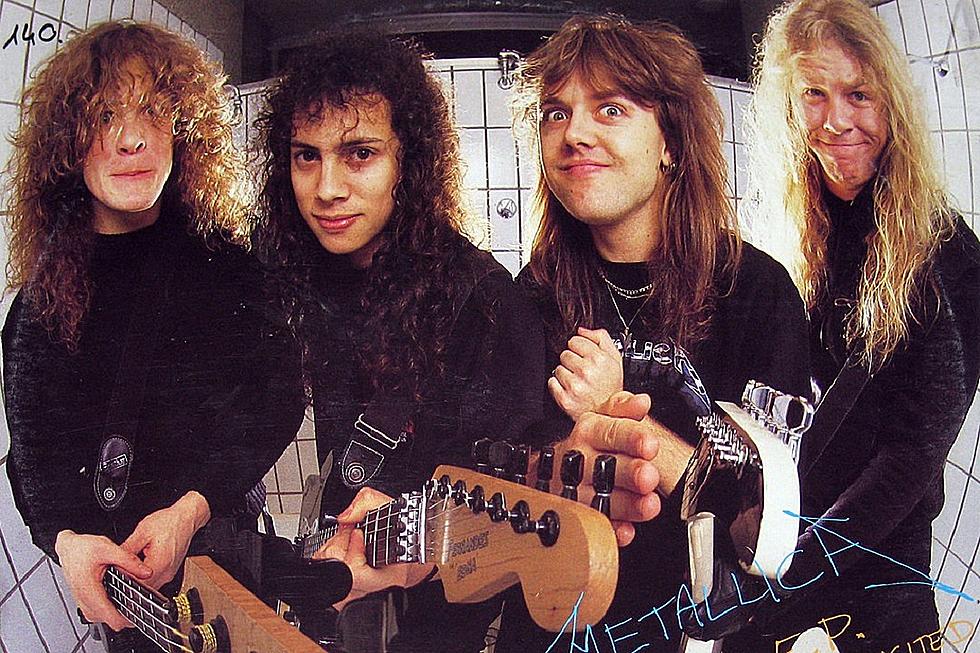 Metallica Reissue 'The $5.98 E.P Garage Days Revisited' for $7.98 and Up
Elektra
Over the past several years, Metallica have been steadily re-releasing their catalogue, with huge release packages for full-lengths like Ride the Lightning and Master of Puppets. The band is also showing love to their smaller releases, and have announced they will be re-releasing their The $5.98 E.P.: Garage Days Re-Revisited on a variety of different formats this coming April 13.
The EP was originally released back on Aug. 21, 1987. The six-song disc featured covers of the band's earliest influences, including Diamond Head, Holocaust, Killing Joke, Budgie and The Misfits. The songs would later go onto appear on their compilation Garage, Inc. where they were featured alongside other cover songs and b-sides the band have recorded throughout their career.
In celebration of the release, Metallica will also be holding a "Garage Sale" on their online store Jan. 25 at 1PM PT. Included in the sale are the final copies of the deluxe reissue boxset of Master of Puppets, a red vinyl variant of their most recent LP Hardwired... to Self-Destruct, rare tour t-shirts, limited edition posters and a ton of Metallica gear for fans to pick up. Random orders will also receive prizes including guitar strings and drum sticks used by members of the band, download cards for Live Metallica, gift cards for the online store and two orders will get tickets to an upcoming show of their choosing.
You can pre-order The $5.98 EP: Garage Days Re-Revisited record reissue here. The EP will be available in the following formats:
- CD
- Black 180g LP
- Cassette (LIMITED EDITION)
- Lenticular Longbox (LIMITED EDITION)
- Streaming & Download
- Picture Disc (Metallica.Com Exclusive - LIMITED EDITION)
- Red-Orange 180g LP (Metallica.Com and Indie Retail Exclusive - LIMITED EDITION)
10 Unforgettable James Hetfield Moments