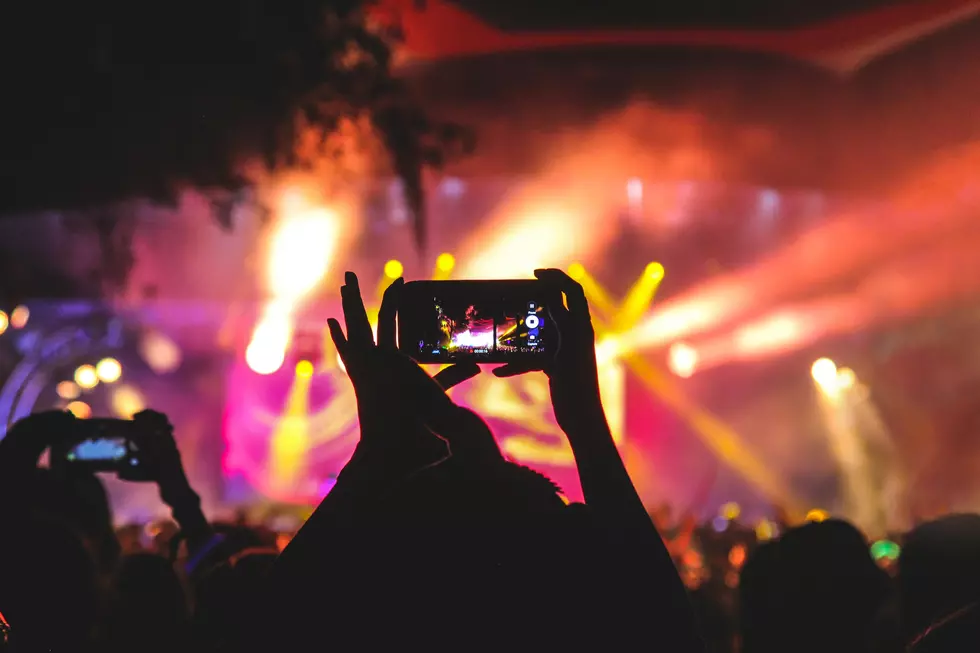 Michigan Concert-Goers, For the Love of God, Stop Doing This!
Noiseporn via Unsplash
Being in the crowd at a concert has really changed over the years.
Going to a concert to see your favorite bands and performers is amazing. The excitement that is in the air is hard to find in other parts of life. When the lights go out and the crowd begins to roar in anticipation of the show, all your cares seem to drift away. However, nowadays there is something else that happens that drives me up the wall.
As I was walking through the building at work the other day, I stopped to look at something that is on one of the walls. With this being a radio building, the picture on the wall is of a crowd at a concert and one thing in particular stuck out to me. Within that crowd photo, there wasn't a single cell phone in it. I miss those days.
Back in the day when you were at a concert, the biggest thing you had to worry about was standing behind someone tall. Once you navigated that problem you became a part of something bigger. A huge crowd that was there to watch a show. We talked with people we didn't know, made new friends, and lived in the moment. That doesn't happen any more thanks to cell phones.
Now when you go to a concert, you have to find a way to see the stage through a sea of outstretched arms holding cell phones. Don't get me wrong, taking a few photos or a quick video to remember the night is something I can get behind. What I can't stand though are the people that will hold their phone up the entire set. Not only will they do that, but they will also watch the entire show through their phone which makes absolutely no sense to me.
I have only run into one person that has said that they've actually gone back and watched any of the footage they taped at the show. This is also the same person that heard my thoughts on this and responded with "ok grandpa." I won't lie, that kind of hurt my soul, but I also know that I have bitter old-man tendencies as well.
The cell phone thing at concerts needs to stop though. The show is on stage right in front of you! Watch it with your eyes and live in the moment! Trust me, no one cares about your Snapchat story or TikTok as much as you do.  Also, in my opinion, it is disrespectful to the performers. They want to give you the best performance they can and want to engage with you. You miss so many of the little nuances that make the live shows great when you are focused on what's in your hand and not the show! You can't see it or appreciate it if you are just watching through your little phone screen.
On top of that, Michigan has some of the best concert venues around from Pine Knob to the Machine Shop. Stop and take a look around and check out the amazing history of these places.
Maybe it's just me but I doubt I am alone on this. I find concerts way more enjoyable when my group of friends are all on the same page and just living in the moment together.
So next time you go to a concert, snap a few photos or a quick video and put the damn thing away. Focus on who you paid money to see and enjoy the ride! You'll love it!
16 Famous People From Detroit and What Their Net Worth is Today
The great state of Michigan has produced a lot of notable people and famous celebrities. Check out who they are and what their net worth is today here.
Michigan-Born Celebrities That Have Hosted 'Saturday Night Live'
Of the 940 episodes (as of 1/24/23,) only 15 people that were born in Michigan have hosted Saturday Night Live. See which ones here.