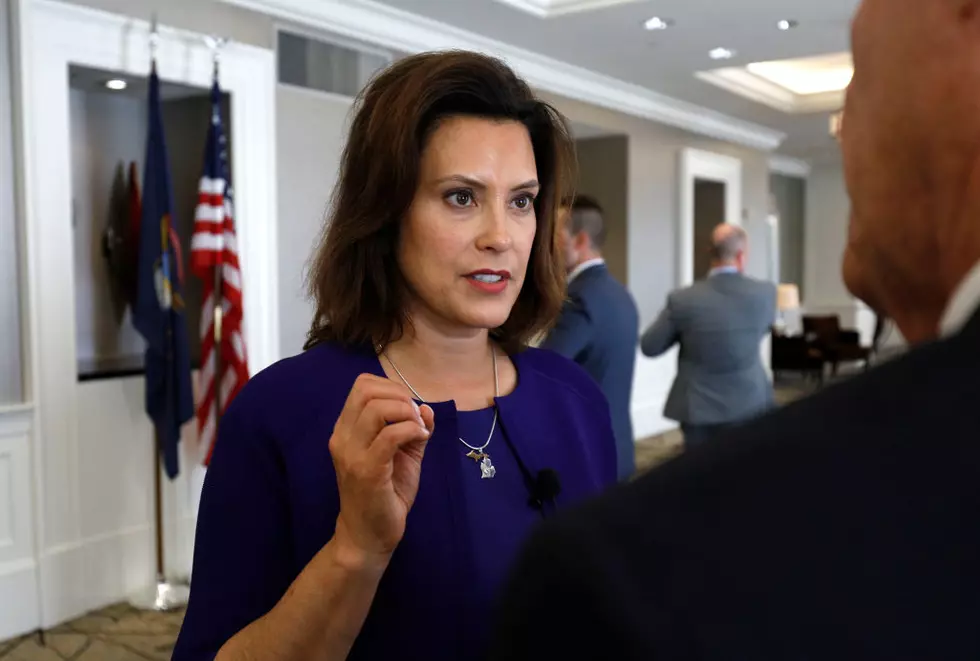 Michigan Gov. Whitmer Proposes 4-Pronged Police Reform Plan
Getty Images
Gov. Gretchen Whitmer released a plan to reform policing in the state amid ongoing protests against police brutality in Michigan and across the country.
Enter your number to get our free mobile app
According to WDIV, the Whitmer Administration is supporting legislation that does the following:
Ban chokeholds/windpipe blockage.  

Further limit the use of no-knock warrants.  

Require "duty to intervene" policies.  

Classify false, racially-motivated 911 calls as a hate crime.   

Require in-service training for all licensed law enforcement officers to maintain licensure.    

Authorize MCOLES to do the following:  

Audit law enforcement agencies to ensure they are accurately reporting violations of law or improper use of force.  

Establish penalties for agencies who don't comply with reporting.   

Direct the Michigan Department of Health and Human Services Mental Health Diversion Council to make recommendations on best practices and training for police departments when responding to situations involving persons with mental illnesses.  
All Michiganders, no matter their community or the color of their skin, deserve equal treatment under the law. This proposal will help us ensure that law enforcement officials treat all Michiganders with humanity and respect, and will help us keep our communities safe. I will continue working with leaders in law enforcement to make public safety more just and equitable in Michigan.
Everyone has their opinions of what needs to happen but keep in mind, Whitmer didn't just come up with all of this on her own. The plan was developed in partnership with community leaders and law enforcement organizations.
SEE MORE: 26 Moving Pictures From The Flint Protest