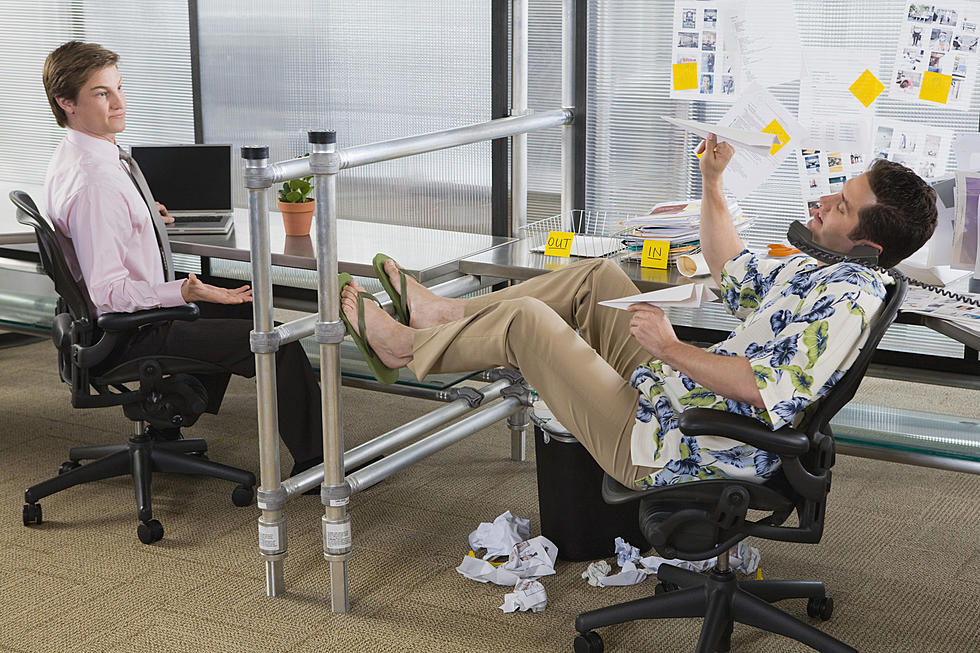 Is Michigan One Of the Hardest Working States In America?
Creatas Images
Michigan is great for many reasons. For example - the five Great Lakes, the Lower and Upper Peninsulas, four seasons, the Mackinac Bridge, and the food.
One thing Michigan is not so great at is hard work. Yes, you read that right.
Michigan came in almost dead last on the list of Hardest Working States in America 2023. According to WalletHub, the determining factors were as follows,
You can find additional factors here. The bottom line is the Great Lakes State did not rate so great - period.
So where exactly did Michigan land on the list of the Hardest Working States in America in 2023? The answer is number 47. Out of 50 states, Michigan came in damn near dead last.
These results are not going to sit well with most Michiganders. I am quite sure many of you are working hard everyday. Just not as hard as North Dakota. The folks in North Dakota took the number one spot of hardest working states. The only states that hate working hard more than Michigan are West Virginia, New York, and New Mexico.
You can see the complete list of Hardest Working States in America below.
What a bummer. Is it lunch time yet?
20 High Paying Michigan Jobs You Can Get Without A Degree
25 Highest Paying Jobs In Michigan
10 Jobs in Michigan That May Completely Disappear by 2030
Unfortunately, with new technology and inventions, many companies are able to automate and/or cut back on the number of employees needed to complete a task.