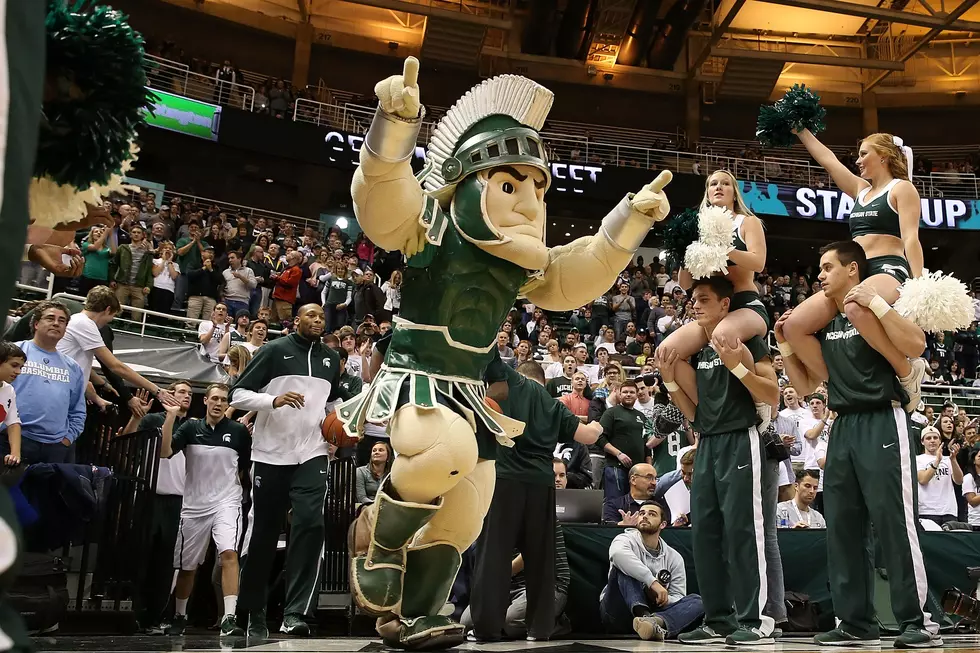 Michigan State Leads All Michigan Universities When It Comes To Covid-19
Getty Images
Sparty needs to put a mask on, and make sure to social distance, because Michigan State is on top of a list that nobody wants to own.
Ever since the Michigan health officials started reporting the school outbreaks as they happen every week, everyone has been watching. The Michigan Covid response website details every confirmed, reported case in Michigan schools. When the latest numbers were released this week, Michigan State found themselves on the top of the list.
Enter your number to get our free mobile app
The Spartans showed up on the list with 1,295 confirmed cases on the latest report. That's the most of any educational organization in the entire state. The numbers in Michigan colleges are obviously much higher than the high schools in the state. The habits of college students, and close living quarters are definitely part of the Covid cases growing.
Right now Grand Valley is second on the list with 811 confirmed cases. The complete list of Michigan Colleges and total cases are below.
MSU - 1295
GVSU - 811
WMU - 452
CMU - 320
U of M - 295
Adrian College - 251
SVSU only has 12 confirmed cases right now, but they have decided to halt all of their fall sports over concerns with the spread of the Coronavirus.
As a parent, I know that I am worried about how quickly the virus can spread in schools. Right now we have just had multiple confirmed cases in my kids school district, but none at their specific building. I know that I'll continue to watch the school report every week to see where the spread is moving the fastest. You can monitor the numbers from the state here.
UP NEXT: How Michigan Fared During the 1918 Flu Pandemic