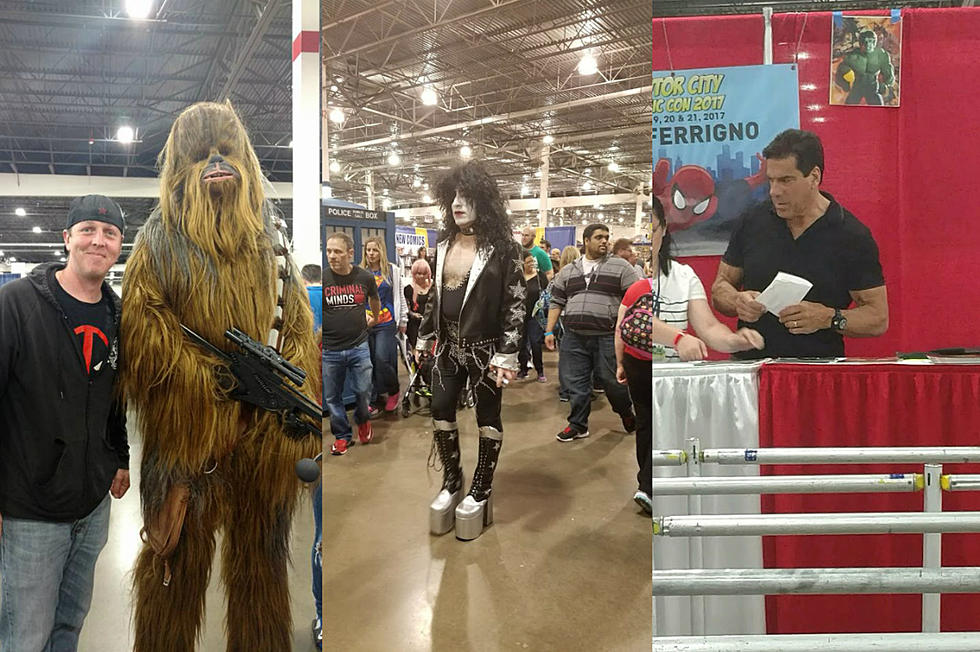 Motor City Comic Con Returns to Novi Next Weekend
via AL/KH
Nerds unite! Motor City Comic Con heads to the Suburban Collection Showplace May 18th through the 20th. Here's a quick rundown of this year and some of the pictures we took last year. 
I made it down to the convention last year and had a blast. From the guests that they have to all the vendors, there is so much cool s*** to check out. Last year I got a picture with Chewbacca and a not so official selfie from a distance with Lou Ferrigno.
This year the guests are great too. I am going to do my damndest to meet Wallace Shawn. In case you don't know him by name, all I have to say is "inconceivable." I have also been binge-watching the show 'Arrow' lately and several of the stars from that show will be there too. If you are a wrestling fan, you'll be able to meet Diamond Dallas Page and Trish Stratus. To top things off, the one and only Willam Zabka, a.k.a. Johnny from 'The Karate Kid.'
This really is a great event to take the family to. Me and the rest of my crew try to make it every year. Thanks to Autumn and Kelly taking pictures (it lets me be lazy and take in all the nerdom that is available.)
To check out the whole list of guest and get more detail, click here.