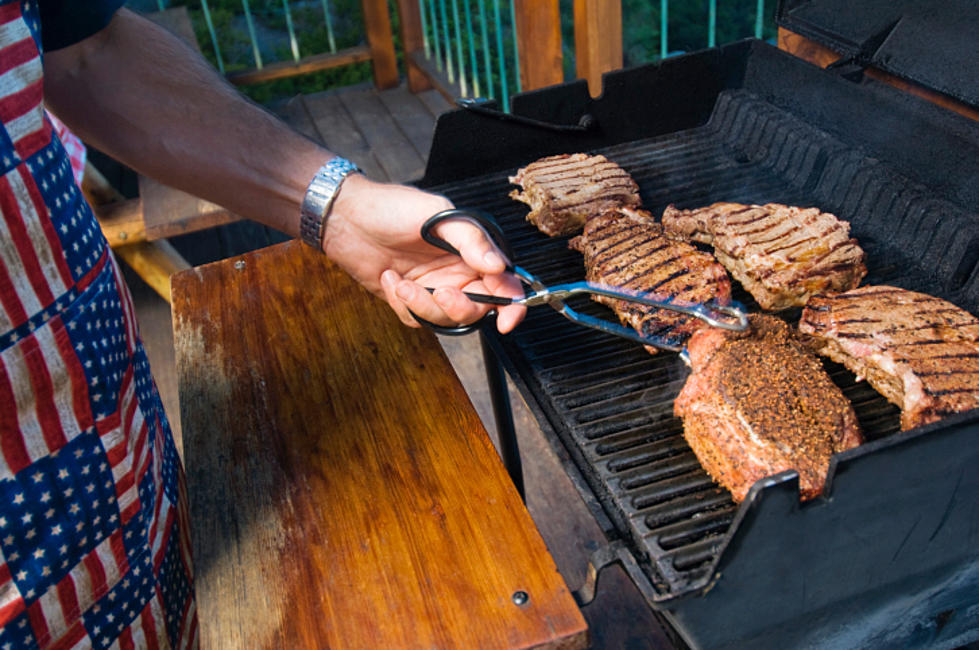 Rain Or Shine – Fire Up Those Grills This Holiday Weekend
Creatas Images
Even though the weather this weekend may feel may like fall, Memorial Day Weekend is the kick off of summer. Yes, I do know that summer officially starts on June 20th, but you get the point.
We may not be out on our boats in shorts and bikinis this weekend, sweatshirts and long pants are more like it, but it does not have to be hot out for you to do some grilling. As a matter of fact, some people grill all year long (I am not that person).
Full disclosure, I don't even know how to 'man the grill' so to speak, and I don't want to learn. At my house my boyfriend does the grilling, or I eat what my neighbors grill. BUT, if I was a grilling person, I would think it is more comfortable to grill food when it's not 100 degrees outside. Think about it for a minute, the person behind the grill sweating all over our food - ugh. It's true. You and I have ate our fair share of 'grill master sweat' in our lifetime.
Don't let the weather stop you from grilling this weekend (or the above sweat story). If you ask me, a burger and a beer taste the same rain or shine. I don't care if I eat and drink inside or outside, either way - I am always down to clown.
Here is another bonus, when it is warm out - no one likes to stand behind the grill with the person cooking the food. I don't think that will be a problem this weekend, shine up that spatula, you may just have an audience this weekend.
SEE MORE: Our Favorite Comfort Foods