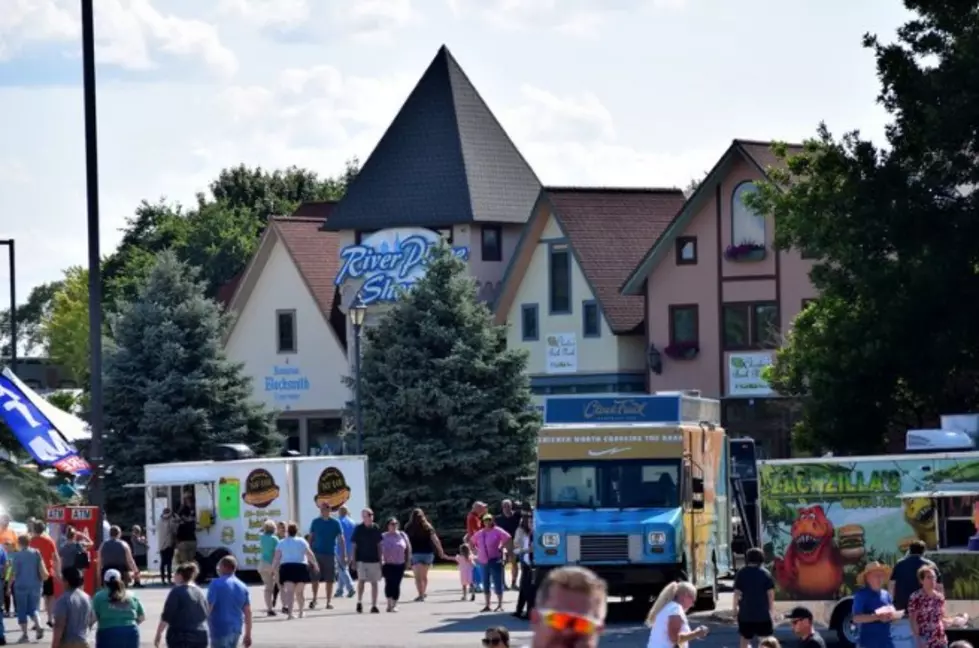 Frankenmuth, Michigan Funtown Chowdown Food Truck Festival 2023
Frankenmuth Funtown Chowdown Food Festival Facebook
Dates have been announced for the annual Funtown Chowdown Food Truck Festival in Frankenmuth, Michigan for 2023.
This awesome event features food, booze and live entertainment and runs for five Thursdays beginning in May. Here is everything you need to know about his awesome and delicious event.
What is the Frankenmuth Funtown Chowdown Festival?
An outdoor event featuring at least 20 different food trucks, alcohol and live entertainment. Each event will feature a theme, as of now - themes have not been announced. I will update this post when nightly themes are announced.
Where is the festival located?
The festival is set up at Frankenmuth River Place Shops located at 925 South Main Street in Frankenmuth. The fun takes place in the parking lot east of the shopping complex.
What are the dates for the Frankenmuth Funtown Chowdown Festival?
The dates area as follow,
Thursday, May 11, 2023
Thursday, June, 8, 2023
Thursday, July 13, 2023
Thursday, August 10, 2023
Thursday, September 14, 2023
What time is the Frankenmuth Funtown Chowdown Festival?
The festival runs 2:00 PM to 9:00 PM each night.
How much does it cost to attend the festival?
The event is absolutely free to attend. However, guests are responsible to pay for any food or drinks ordered.
Once information on what food trucks will be participating and on what night is announced - I will add the information to this page. As far as beverages go, alcoholic and non-alcoholic drinks will be available for guests to enjoy.
Here is to five awesome nights of food, music, and fun in Frankenmuth.
5 Popular Fast Food Spots Not In Michigan
Michigan Food Available On Goldbelly