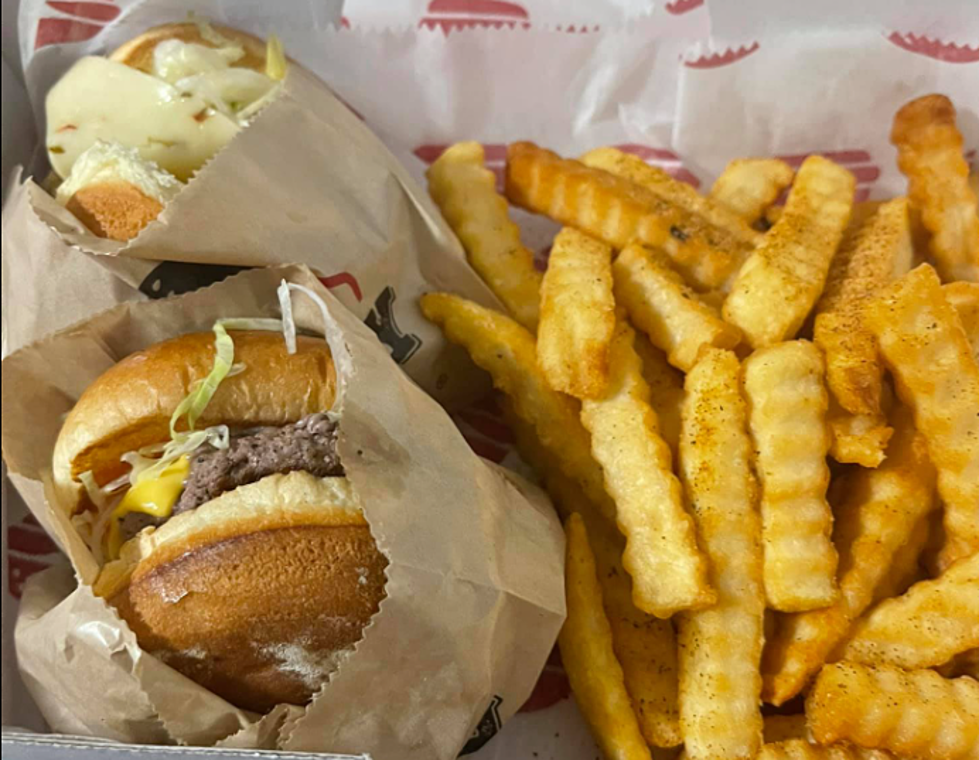 Savvy Sliders Is Now Open For Business In Flint
Photo Credit: Erika Klinert
The time has come - Savvy Sliders is now open for business in Flint. From the comments I have read on social media, this place is the bomb.
The new Savvy Sliders is located at the corner of Hill Road and Fenton Road in the Food Mart Plaza (formerly the space was a Tim Horton's). Trust me you cannot miss the giant 'Grand Opening' balloon outside of the restaurant.
The Michigan owned burger franchise sells a lot more than burgers. They also serve fried and grilled chicken sandwiches, chicken fingers, a cod sandwich, a Mediterranean Kabob sandwich, wings, and more. You can check out the complete menu here.
I had never heard of Savvy Sliders until I saw the 'coming soon' signs posted in their windows this past May. According to the Savvy Sliders website, their mission is to do the following,
To create a gourmet slider that rivals any burger in town. Our Angus Beef is never frozen and our sandwiches are loaded with the best ingredients. We strive to deliver the highest quality taste, pushing all flavor boundaries. Eat Savvy, Be Savvy, Stay Savvy.
If you do not live in the Flint area, Savvy Sliders also has ten additional locations. They are as follows,
Shout out to Erika Klinert for the sliders and fries pic - I cannot wait to try Savvy Sliders. Most likely in the next 10 minutes, I am on my way!
UP NEXT: 25 Best Burger Joints in Michigan
52 of the Best Michigan Waterfront Dining Locations
You probably already have a favorite dining location with a view, most of us do. But what you will find here is a nice long list of waterfront dining locations in every part of Michigan. Be adventurous, take a drive and explore something new, you'll find locations within an hour or more away from you that you have yet to experience.