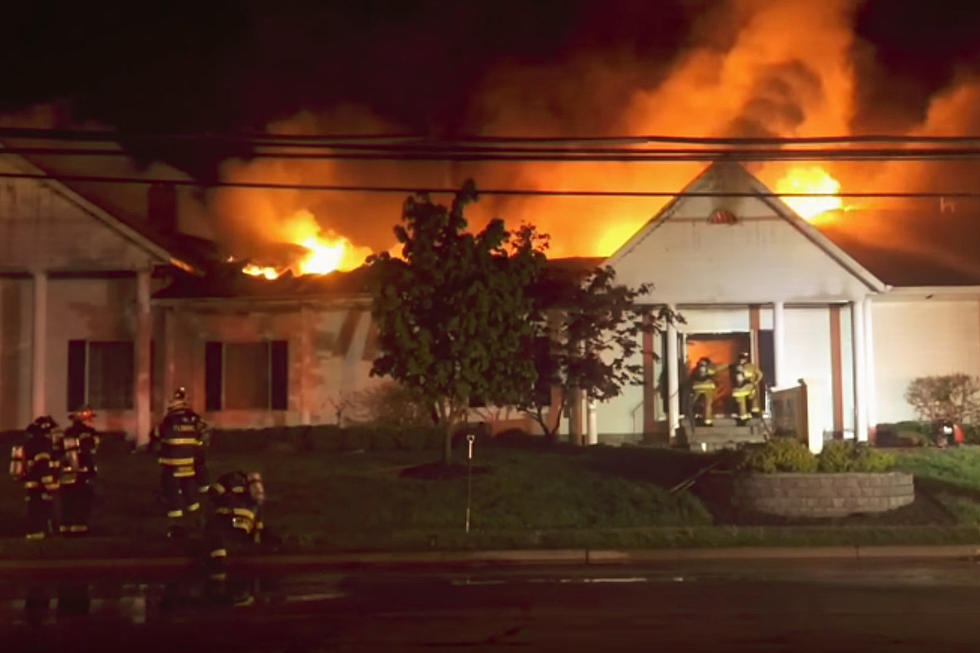 Sharp Funeral Home In Swartz Creek Catches Fire [VIDEO]
MLive via YouTube
A very well-known funeral home in Swartz Creek had a massive fire last night. I have driven by Sharp Funeral Home a thousand times in my life and been to several funerals there. 
The fire was reported just after 10 pm last night and was soon fully engulfed in flames. At one point, the flames were raging more than 50 feet into the air. When firefighters arrived, they moved inside the building to fight the blaze. Soon after, the fire became so intense they had to move outside the building to fire the blaze. It wasn't until 2 am when the fire department had everything under control.
According to Sharp management, there were 10 bodies inside the building at the time of the fire. Thankfully, the fire did not breach the sealed cooler where the bodies were kept and they were then moved to other Sharp Funeral Home locations in the area.
If a family had a loved one at the funeral home at the time of the fire, they can call 810-239-8800 to find out what to do next.