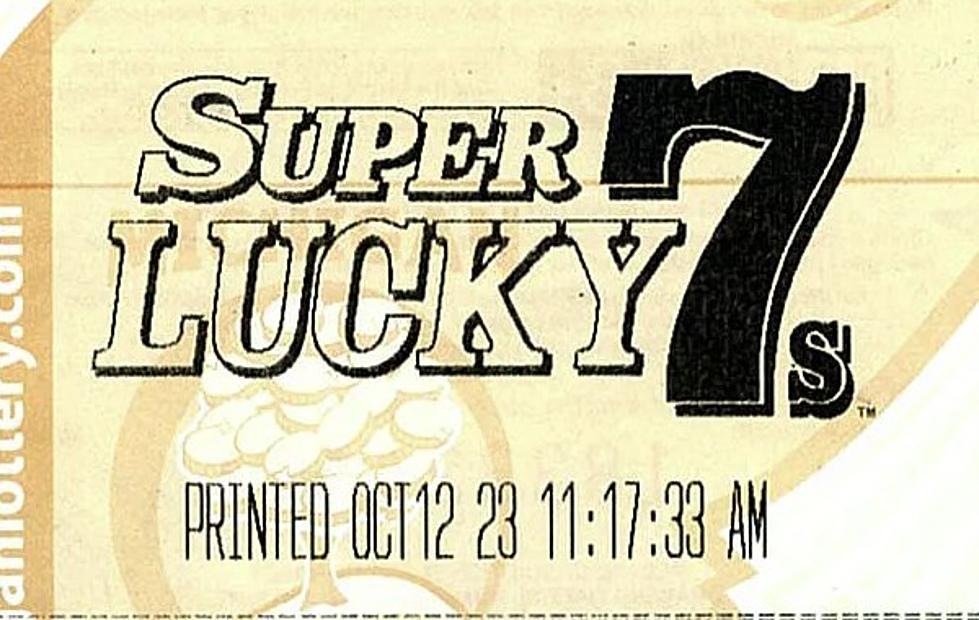 Shiawassee County Woman Wins Big Playing Michigan Lottery
Michigan Lottery Connect
A Shiawassee County woman won big money playing the Michigan Lottery Super 7s Fast Cash game.
According to the Michigan Lottery Connect website, the unidentified 50-year-old woman hit the progressive jackpot for $1.5 million dollars on October 12th.
The woman purchased two Fast Cash lottery tickets at the Marathon gas station on North Saginaw Street in Durand and won $30. She then put her winnings toward two more tickets. After scanning the tickets, one message read 'file a claim'.
At first, she believed she had won $250,000. Certainly a nice payout, but finding out she won $1.5 million dollars after calling the Michigan Lottery, is even better.
After returning to work, she told her boss and called her husband with the good news.
What will Michigan's newest millionaire be doing with her winnings? Save it. Maybe it's not the most exciting answer, but definitely a solid plan. Just knowing you have that kind of money in the bank has to be a very good feeling.
Maybe you will be Michigan's next millionaire. But you know what they say, you can't win if you don't play.
You can also lose when you play, but the risk is worth the excitement of potentially winning.
Congrats to Michigan's latest lottery winner in Shiawassee County.
$2.5M Estate in Watersmeet, Michigan
It's almost impossible to not fall in love with this gorgeous $2.5M estate that sits on the North Shore of East Bay Lake in
Watersmeet
, Michigan.
This home and property is the outdoorsman's wildest dream.
Gallery Credit: Roy D Antonio, Eliason Realty Of Land O Lakes/Zillow
Airbnb House Boat in Marcellus, Michigan
Sleep on the water in Marcellus, Michigan in this cute little houseboat name "Rowshell."
Gallery Credit: Airbnb
10 Michigan Cities With The Highest Divorce Rate
Gallery Credit: TSM Lab