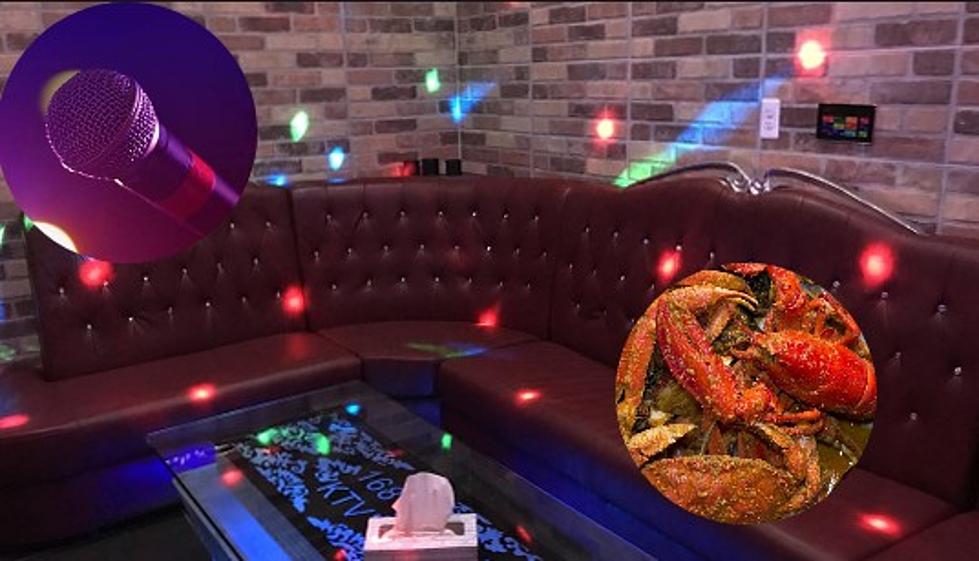 168 Crab And Karaoke In Flint Township – Grand Opening Announced
168 Crab & Karaoke
Update 7/26/23: 168 Crab and Karaoke opens Friday, July 28th. The new spot is located in the Lincore Park Plaza in Flint Township.
Talk about dinner and a show. Word on the street is a new restaurant that will be opening in Flint Township this year that will offer delicious seafood as well as karaoke.
168 Crab & Karaoke will be located in the plaza across from Shea Automotive on Linden Road in Flint Township.
Think about it, two of life's greatest pleasures - seafood and karaoke together under one roof. I did some investigating (looked on Facebook) and saw that there is a 168 Crab & Karaoke spot in Madison Heights.
If the thought of listening to people sing while you eat does not sit well with you - no worries. The karaoke rooms are separate from the dining area. Your meal will not be ruined by someone with a not-so-great singing voice. As a matter of fact, the karaoke rooms are rented by the hour. Here is the price breakdown according to the 168 Crab & Karaoke website, keep in mind that prices may be subject to change.
Small Room (8 people) - $30 per hour
Medium Room (12 people) - $40 per hour
Large Room (18 people) - $50 per hour
VIP Room (28 people) - $70 per hour
Club Room (60 people) - $120 per hour
You can check out some pictures of the karaoke rooms below. I have also included the full menu, with a few food and drink pictures too.
168 Crab & Karaoke