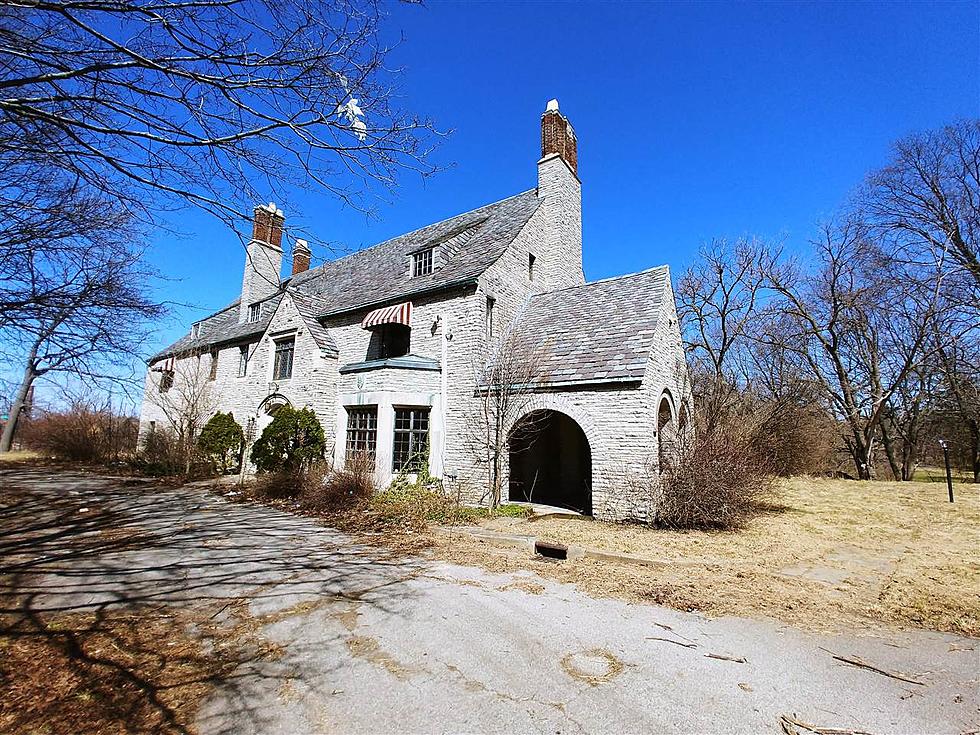 This Awesome 23-Room Mansion in Flint is One Hell of a Steal
Courtesy of Willie Ray via ChangingStreets.com
The Burroughs Mansion, one of the "largest stately homes in Flint," might need a little work, but is still an unbelievable steal at that price.
The mansion, located at 925 Avon Street in Flint, is the former home of Jonathan Edgington Burroughs, who made a fortune as the owner of a flouring mill and sawmill, and would later become the director of Citizens Bank and president of a hardware company. Judging solely on the scope of this mansion he had built in 1926 -- we can assume he was doing quite well for himself.
https://goo.gl/maps/CxqUnK1Ybcz
The home, located roughly a half mile from the heart of downtown, sits on 3 acres of property that butts right up to Gilkey Creek.
The 23-room, 9,600 square foot mansion could use some minor updates both inside and out, but its stone exterior and slate roof are classic looks that never go out of style.
It also has a matching four-car, two-story garage.
The 900-square foot living room contains one of the house's four fireplaces, and what is likely the fanciest ceiling in any Flint home.
And GTFOH with this kitchen straight out of my Food Network-fueled dreams.
The place was restored by a team of interior decorators in 1989, which might explain those Overlook Hotel vibes I'm getting from some of the other rooms. That actually just makes me want it more. If only there were a hedge maze on the property...
These shots of the staircase look like stills from a Resident Evil game... another huge selling point for weirdos like myself.
Oh, you know, just another giant living room.
I would legit never have toilet paper in all six of the bathrooms simultaneously.
All this can be yours, and a bunch of other stuff not pictured like the attic that once housed a basketball court and the currently flooded-basement, for around $222,750 $194,900! The price literally dropped as I was writing this. In addition to the water in the basement, there's some mold you're going to want to take care of down there. It's estimated that the home could be completely restored for around an additional $150,000. If you ask me -- that's still a steal. Now does anybody have about $300k I can borrow right quick?