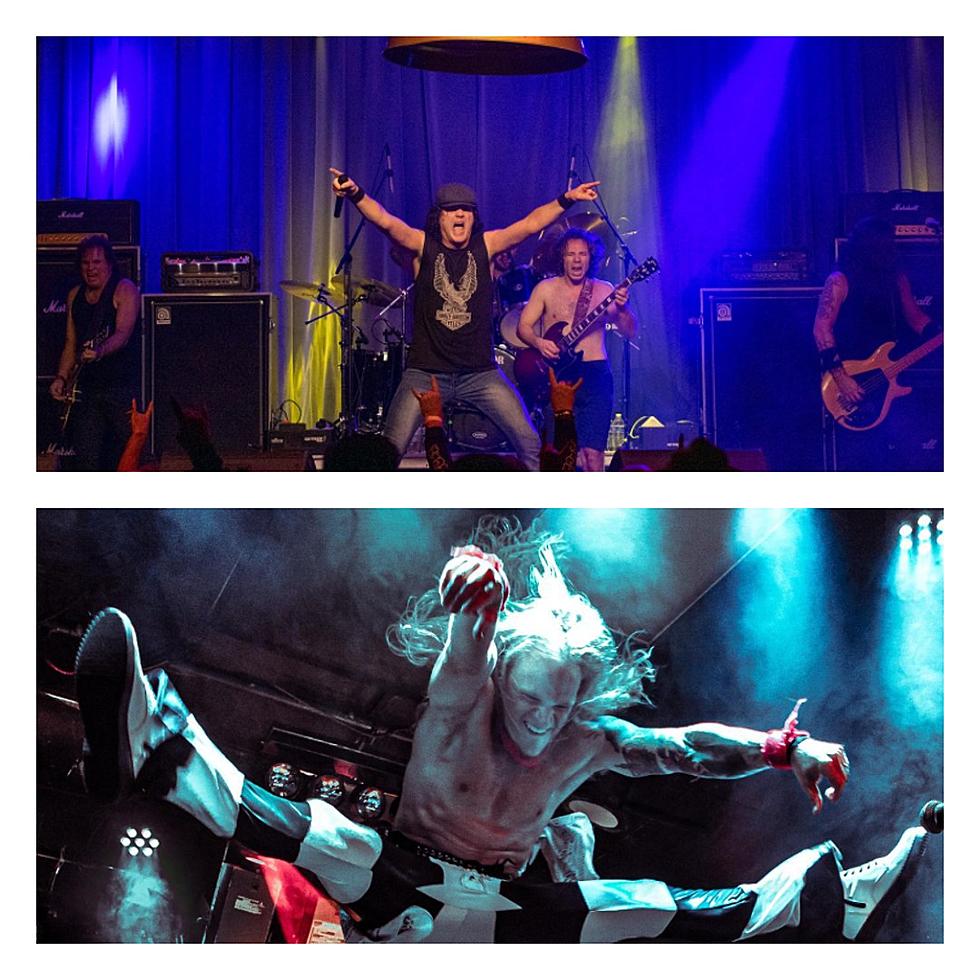 Win Your Way In To See Thunderstruck Friday At The Machine Shop
Thunderstruck Facebook/Jump Facebook
Calling all AC/DC and Van Halen fans - you do not want to miss this awesome tribute to both bands this Friday, March 25th, at The Machine Shop.
Back by popular demand are Thunderstruck, America's AC/DC, and Jump - America's Van Halen Experience. I have seen Thunderstruck many times and they never disappoint. Just a few months ago I saw Jump for the first time at the Shop and was blown away. Trust me, you want to see this show.
Tickets are on sale now for only $15 in advance, however, you can win your way in all this week with me. You will get a notification through the Banana app telling you what number caller to be at roughly 4:30 PM. If you are indeed the correct caller - you will win a pair of tickets to the show.
Throughout the month of March, we have been celebrating the 20 year anniversary of the world-famous Machine Shop with a lot of sold-out shows (thanks to you). If for some reason you have not yet been to the Shop this month to congratulate Kevin Zink and the crew - make it happen this Friday. Think about all of the great shows we have been able to see right in our own backyard. 20 years is beyond impressive.
Additional upcoming shows include the following,
Saturday, March 26th - Jesse James Dupree & Dixie Inc.
Saturday, April 2nd - Frame 42, Cybil & the Beast, The Screaming Casanovas & The Will.
Saturday, April 9th - Armageddon (Def Leppard Experience) Rock of Love (Tribute to Poison), and Rat Trap (Ratt Tribute).
Saturday, April 16th - Wednesday 13.
Tuesday, April 26th - 10 Years.
Wednesday, May 4th - Lit.
I look forward to seeing you this Friday night at The Machine Shop.
Celebrating 20 Years Of The Machine Shop
Celebrating 20 Years Of The Machine Shop Gallery 2
20 Years Of The Machine Shop Gallery 3
20 Years Of The Machine Shop Gallery 4
20 Years Of The Machine Shop Gallery 5
Machine Shop Fan Photo Gallery 6
Machine Shop Fan Photo Gallery 7
Machine Shop Fan Photo Gallery 8
Celebrating 20 Years Of The Machine Shop - Fan Photos Gallery 9