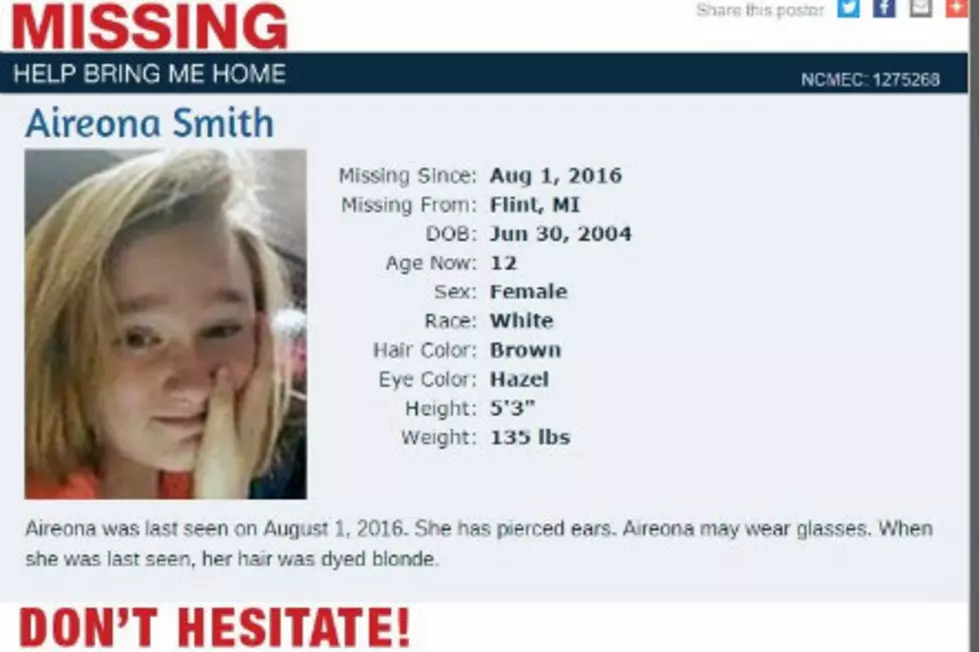 1 Year Ago Flint Girl Goes Missing, Police Continue Investigation
NBC25
On August 1st, 2016, 12-year-old Aireona Smith of Flint went missing without a trace.After the one year anniversary of her disappearance, police continue their investigation but unfortunately haven't had any new information.
Aireona is now 13 years old, when she was last seen she was 5 feet 3 inches tall and weighed 135 pounds. It's also said that she may wear glasses and her hair was dyed blonde.
When we first reported this story last year, we were told she also goes by the name Ashley Davis and at the time it was believed she was still in the area.
Anyone with information about Aireona is asked to contact the National Center for Missing & Exploited Children at 1-800-843-5678 or the Flint Township Police Department at 810-600-3250.
I can't even imagine the pain and torment her family has endured over the last year. Their only hope is that she one day comes home safe.