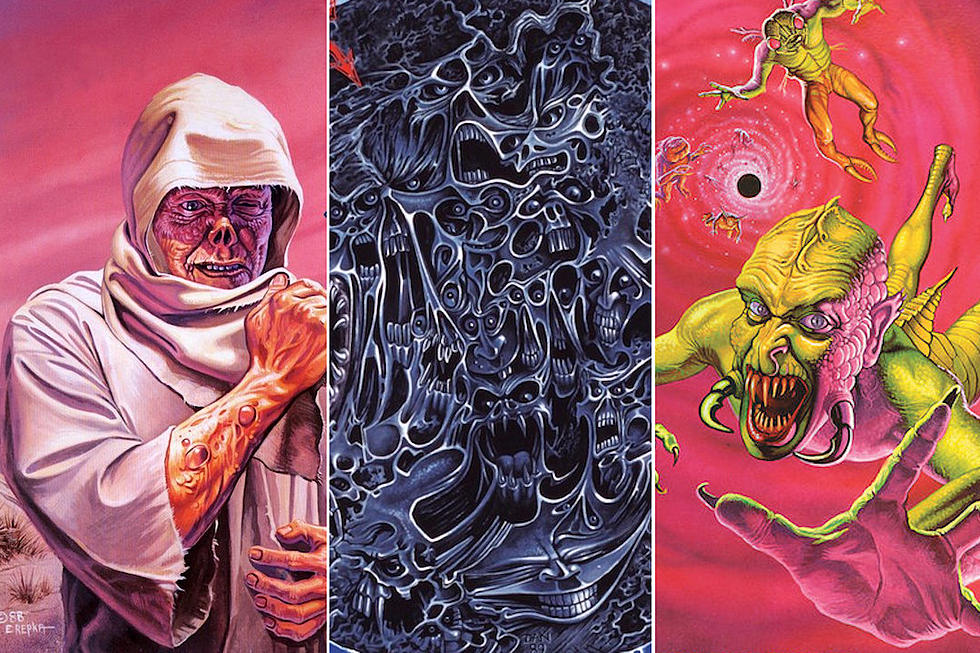 11 Floridian Death Metal Albums You Should Own
Combat / Earache / Earache
Florida: "The Sunshine State," or "full of flowers," in the Spanish tongue of Conquistador, Ponce de Leon, who disrupted the lives of some 350,000 native Americans when he landed there in 1513, seeking the legendary Fountain of Youth.
How was he to know he was actually closer to the fountain of DEATH!
Death metal, to be precise, which began laying down roots as a standalone heavy metal sub-genre in the modern-day state of Florida, as a natural sonic evolution of thrash metal, as it reached its commercial peak in the hands of Metallica, Slayer, and others.
Yes, there were similar evolutionary steps being taken around the world – most notably by San Francisco's Possessed and Sweden's Nihilist – but few people would dispute the fact that death metal's primary architect, if there is one, was the Orlando-based Chuck Schuldiner, driving force behind the aptly named band, Death.
And so, with additional input from other fledgling groups formed right there in Mickey Mouse's backyard, like Obituary, Morbid Angel, Deicide and Atheist, death metal became a cottage industry of sorts, centered around Tampa's Morrisound Recording Studio and producer Scott Burns.
It was here that death metal's signature sound took shape, infusing thrash with a heavier, thicker, chunkier guitar sound, incremental songwriting complexity, and, most distinctive of all, growled, guttural, melody-scorning vocals.
Anyway, looking back now, over a quarter-century later, there's no refuting the existence of a "Floridian Death Metal Scene," responsible for so many classic albums, eleven of which we'll revisit below as the discography you no dedicated metal-head should live without.