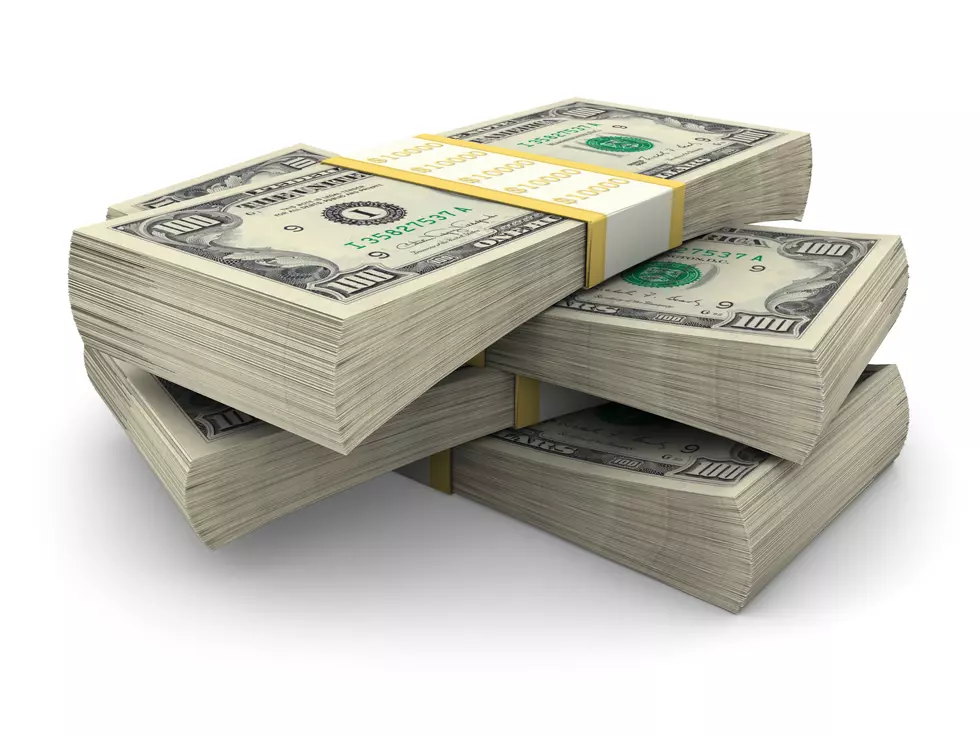 63 Year-Old Flint Man Scores $2,500 a Week for Life
Tomislav Forgo
A Flint man is loving life (which is hard to do in 2020) after he won $2,500 a week for life playing the Michigan Lottery's Cash For Life instant game.
According to WNEM, Kenneth Martines, 63, bought his winning ticket at the Khouris Market, located at 3239 Davison Road in Flint.
I've been an avid Lottery player and have always enjoyed the Cash For Life games. Winning is pretty incredible and so life-changing. I'll be able to get some fun toys that I have always wanted.
If you're thinking Martines is going to get a check in the mail for $2,500 every single week, you'd be wrong. Apparently like most lottery winners, there is an option to take either annual payments of $130,000 for 20 years or life, whichever is greater or you can settle with a lump sum. Martines went with the latter and walked away with a one-time lump sum payment of about $2.8 million. That's probably what I would do too.
I'm a dreamer so I play the lottery a lot, maybe a little too often. I mainly play online using the Michigan Lottery app. I like to play Fantasy 5, Mega Millions, and online scratch-offs. Obviously I haven't had a heck of a lot of luck lately (or ever).
Would I still work at the radio station if I won the lottery? The answer is...yes. I love what I do too much to not be on the radio every day.
Since Cash For Life first launched back in July, two lucky people have walked away with the grand prize. Although there is more than one Cash For Life game that have also had big winners as well.
Enter your number to get our free mobile app
SEE MORE: The Most Unique Home Listing In Michigan 2020