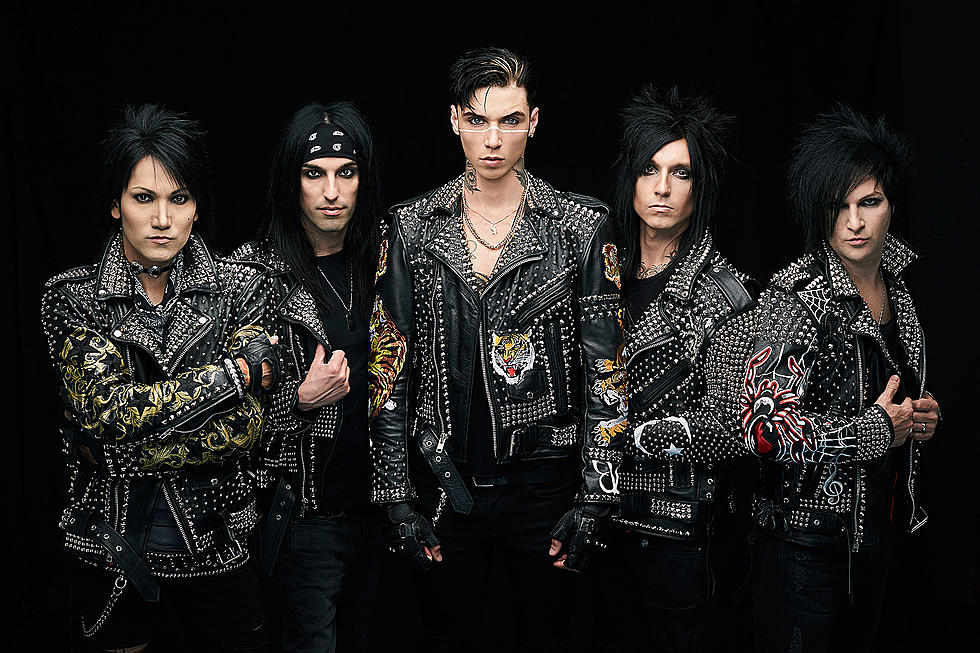 Black Veil Brides to Re-Record Debut Album 'We Stitch These Wounds'
Jonathan Weiner
Black Veil Brides have certainly made their mark over the last decade, but there's one mark they'd kind of like to have another shot at. According to guitarist Jinxx, the band wants to re-record their debut album and include some new material for We Stitch These Wounds' 10th anniversary.
Speaking with My Global Mind, the guitarist stated, "[The original album] was recorded ten years ago, and we didn't have a large budget to do it properly. We had to call in some favors just to get it completed. This time, we will produce it ourselves and have it match to what we sound like now."
He added, "It should be a lot of fun to remake that CD; then it will be released for the 10th anniversary. We are planning to add a new studio song on it as well to tease the fans on what they can expect from the next studio CD."
Reflecting on the album, he stated, "The songs are there; the production value was not. It was unfortunate at the time, but we did what we could do. It would be nice to hear them re-recorded in their full glory."
The guitarist says of the re-recording process, "[The songs] will be authentic as to how it was written. What you find over time when playing songs live is your playing styles changes. We don't want to change the song too much, as people are familiar with it. We call it 'demoitis' — you record something as a demo, and everyone gets so used to that version; then you do it properly in the studio, and everyone starts to say it's not the same as the demo."
He adds, "We will play all the parts with better tone and production. I believe it will be true to the original with all the same notes." The guitarist also says discussions have been had about touring in support of the 10th anniversary offering next year.
Black Veil Brides' most recent album was 2018's Vale, while singer Andy Biersack is promoting his latest Andy Black solo record The Ghost of Ohio this year. Back in April, while Biersack did confirm something was afoot for the We Stitch These Wounds tenth anniversary, he admitted that he did not know "what the next chapter is" for the band in the wake of a label change and the freedom to morph their style.
Best Hard Rock Album of Each Year Since 1970