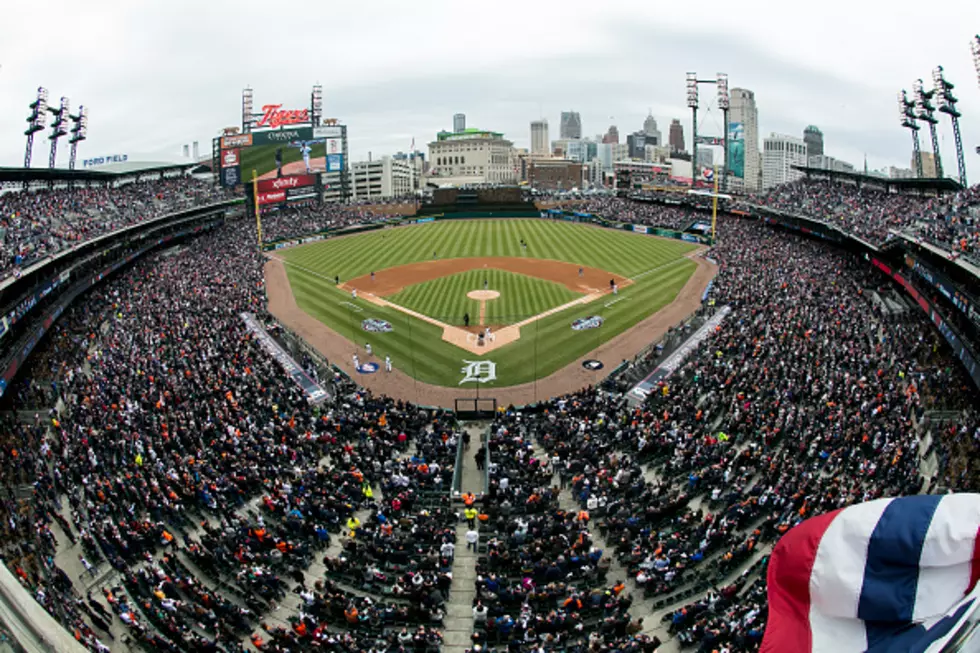 Need A Christmas Gift For Your Favorite Detroit Tigers Fan? Check This Out
Ray Del Rio/MLB via Getty Images
I know I'm not the only last-minute Christmas gift shopper in Michigan.
I don't have a ton of ideas for last-minute gifts but this might be perfect for that person in your life that is a Detroit Tigers fan.
The Detroit Tigers Are Selling Tickets Early For A Limited Time
For the first time ever the Detroit Tigers announced that they're selling tickets for the 2023 season before Christmas. So that means either you or Santa can give a Detroit Tigers fan a Christmas gift they'll truly appreciate.
When Do The Detroit Tigers Early Tickets Go On Sale?
The early sale started this morning at 10:00 am and will run for a limited time ending on December 20th.
Where Can You Get Detroit Tigers Tickets?
You can buy tickets now until December 20th online at tigers.com.
When Can You Buy Detroit Tigers Tickets After The Early Sale Ends?
You will have to wait until February to buy single-game tickets.
Why You Should See A Detroit Tigers Game This Year
A true Detroit Tigers fan will go to Comerica Park to cheer on the Motor City Kitties even when they're not doing well.
If this past season is an indication of what's to come it doesn't look great.
The Detroit Tigers finished the season with a record of 66 wins and 96 losses.
Even if the Tigers stink I'm planning on going to a few games this year to see future MLB Hall of Famer Miguel Cabrera play since he confirmed this will be his last season in the league.
Check Out Every Detroit Tigers No-Hitter Thrown
The Detroit Tigers added another no hitter to their long history this week. Despite having some hall of fame pitchers, the Tigers have only thrown 8 no-hitters. Check out the list of pitchers responsible for those no-no's, along with the no-hitter that should have been.
The First Black Player To Play For The Detroit Tigers
A Look Back At Justin Verlander's Glory Years With The Detroit Tigers
Detroit Tigers, Justin Verlander, Detroit Tigers Four Consecutive Central Division Titles, 2011 Tigers, 2012 Detroit tigers, 2013 Detroit Tigers, Max Scherzer, Price Fielder, 2014 Detroit Tigers