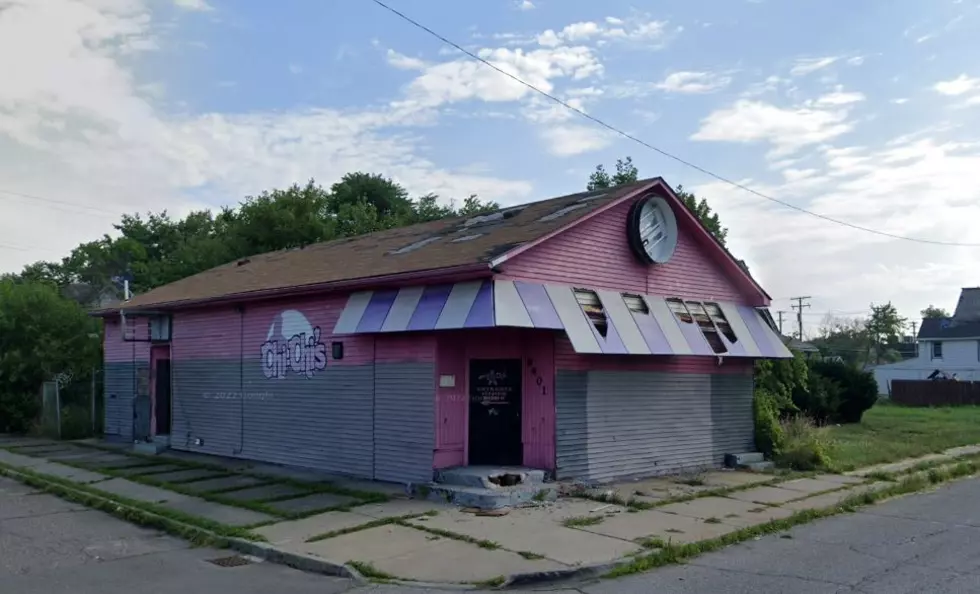 Take a Look Inside Detroit's Abandoned Chi-Chi's Strip Club
Chi-Chi's via Google
Why are abandoned buildings so creepy looking?
What happens to a building when the business inside it closes up shop for good? Well, a number of things can happen. A new business could open in the space, the building could end up demolished, or it could end up abandoned and creepy looking like this one.
The former Chi-Chi's strip club on Harper Avenue in Detroit first opened up in 1971. This 1,770-square-foot adult entertainment facility has an unmistakable able pink exterior. After 42 years in business, Chi-Chi's Lounge closed in 2013.
I'm always blown away and want to know more when I see an abandoned building that still has "artifacts" left behind. Almost as if they closed up for the night and then the zombie apocalypse hit so no one ever returned. This place has that same vibe. Sure it has nine years of abandonment scars, but overall doesn't look too bad for the situation.
The tables, drinks, bottles, and even a big ole pair of stripper heels are still in place from the last night of debauchery to take place there.
I've also been to a lot of strip clubs during my time in radio and this has to be one of the smallest stages and/or strip clubs I have ever seen.
I also feel bad for whoever decided to polish off that bottle of Island Punch Pucker. I promise you that they hated themselves in the morning.
The TV's are still in the building as well.
Bottles of booze were also left behind. You can see a deck of cards on the bar as well. Let's be honest, it couldn't have been that great of a strip club when you are playing solitaire at the bar.
While this is the smallest strip club I have ever seen, it is definitely not the scariest one I have ever seen.
Big thanks to Detroit Unseen for the photos!
28 Funny Michigan Strip Club Reviews to Make You Laugh
The review sections on Google can often provide great entertainment depending on the topic. Check out these 28 funny reviews of strip clubs in Michigan.
A Look Inside the Abandoned Detroit "Pill Mill" Raided by the DEA
This abandoned medical clinic in Detroit still sits untouched after being raided by local and federal authorities in 2017 as part of Operation Candy Man.
Michigan's Most Expensive Restaurant
Take a Look at Michigan's Minimum Wage Over the Last 50 Years
Michigan's minimum wage has obviously changed a few times over the last 50 years. See what it has been over the years here. Figures from U.S. Department of Labor.
10 Cheapest Places In Michigan To Live