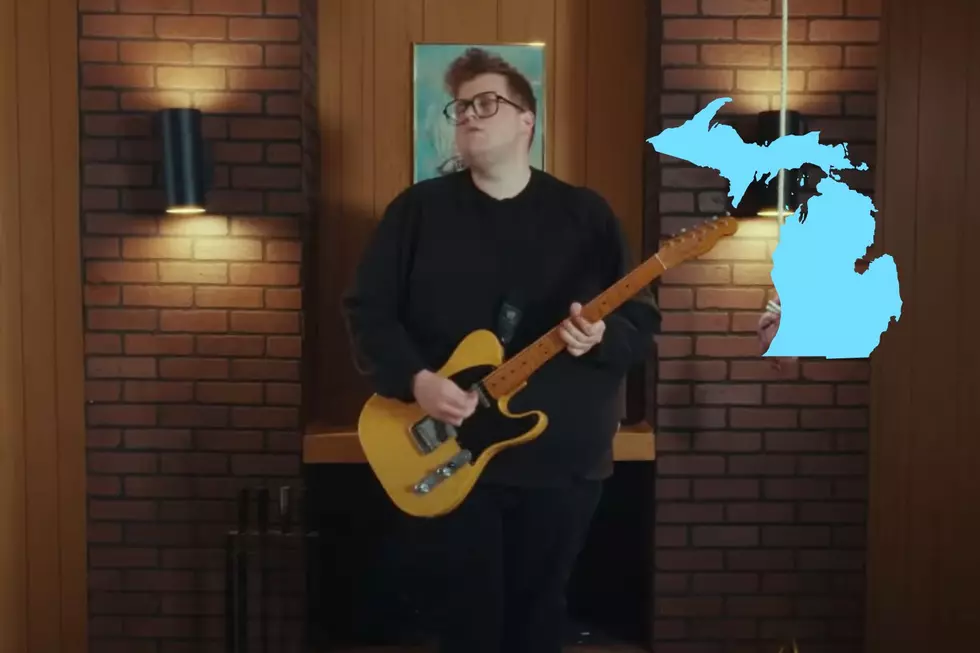 Hey Mitten State, Did You Know There's Actually a Singer Named Michigander?
YouTube
Some people love the term, others hate it, and Governor Gretchen Witmer said it so many times it ended up part of a SNL skit. We're talking about the term Michigander, that name that those of us living in the state of Michigan have been tapped with, and one singer/ songwriter decided to run with it.
Now, maybe I've been living under a rock, but I hand no idea this guy existed until I stumbled upon his song on the radio. Midland native Jason Singer has been performing under the name Michigander since around 2014. His sound is Indie Rock/ Pop with a style that's been compared to Mumford & Sons.
Michigander made some noise on the scene when his 2016 song "Nineties" helped land 1 million streams on Spotify. That success landed him gigs at some pretty impressive festivals such as Lollapalooza and Firefly, and as they say, the rest is history.
Michigander, along with his band drummer Aaron Senor, guitarist Jake LeMond and bassist Connor Robertson, released a debut EP, Midland, in 2018. Michigander then signed with C3 Records the following year.
With radio play, festivals, and a pretty intense fan following, Michigander is making a mark. The latest single, "Stay Out of It",  was just released last month along with a music video.
Michigander also announced a fall headlining tour kicking off October 13th in Little Rock in addition to a slew of festivals rounding out the year. The It Will Never Be The Same Tour, featuring special guest Abby Holliday, will stop in 20 cities across the U.S.
Michigander will play to the Michiganders at St. Andrews Hall in Detroit on November 12th.
Take a look and listen below, and check out Michigander's website and tour dates  here. 
READ ON: See the States Where People Live the Longest
Read on to learn the average life expectancy in each state.
The 40 Best Cover Songs by Rock Bands