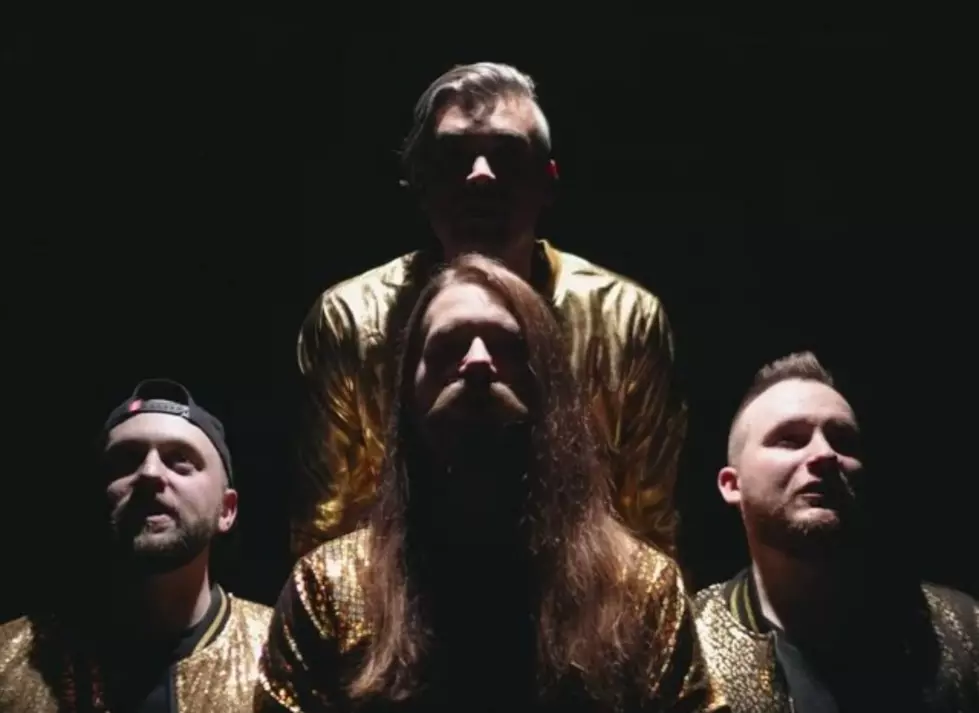 'Don't Stop Me Now' – Flint's Avalon Black Releases Queen Cover
Avalon Black
Prepare to have your mind blown.
Flint's Avalon Black has released an incredible cover of 'Don't Stop Me Now' originally recorded by Queen.
Anyone who is familiar with the song knows how brilliant Freddie Mercury is on this track. Mercury is truly an original, but just wait until you hear Jordan Orvis of Avalon Black on vocals.
The entire band absolutely nails this song. I have nothing but mad props for Kriss Kress on guitar, Taylor VonBrockdorff on bass, and Jed Thibeault on drums.
I asked the band for their thoughts on covering this particular song, here is what the guys and their producer Paul Raymond had to say about the project,
Jordan Orvis (Lead Vocals)
"I think everyone loves to hear a cover song and I've wanted to play this one for a long time. We all grew up idolizing Queen, we just hope we did it justice."
Kriss Kress (Guitar)
"WE ARE COVERING THE MIGHTY QUEEN! When we talked about what cover we wanted to do we knew we were either going to choose a new pop song and make it our own or do a timeless classic to honor one of the greats. We obviously chose the latter. We really wanted to have fun with this and not take ourselves too seriously as you will be able to see by the cardboard instruments in the video. We spent hours creating the instruments just to destroy them at the end. I may have shed a tear, but in the end, it was a blast to shoot! We want to thank Full Send Studios in Lapeer for putting up with your shenanigans and helping us put out a killer product! We hope you all enjoy it as well!
Taylor VonBrockdorff (Bass)
"We have been thinking about a cover for a while now and we thought long and hard about something that would fit the Avalon Black sound. Raw rock and roll, modern, and classic! We thought that Queen had the sort of sound that we could conquer. A classic, well-known band, with a familiar rock and roll tone that we all know and love! We had a time of fun working on this one! It was fun to work on it in the studio as well as shooting the video!
Jed Thibeault (Drums)
"I think this video reflects what we're really like as a band when we are together. We are always full of humorous ideas, and it was really fun just to be ourselves in front of the camera. We love Queen and what better song to cover than 'Don't Stop Me Now'."
Paul Raymond of Full Send Studios (Producer/Videographer)
"The Avalon Black guys are so proficient in the studio. To track this whole song with live drums took probably only four hours. They came in, sat down, and nailed it! Jordan always brings his A-game and delivered a stellar vocal performance. For the video, they put a lot of work into the cardboard instruments and I'm very proud of what we came up with."
Did he say cardboard instruments? See for yourself in the video below.
Congrats to Avalon Black on this amazing cover. The song is available on all streaming platforms.
SEE MORE: Famous Machine Shop Hallway Band Pics
UP NEXT: 9 Great Selfie Spots In Downtown Flint
UP NEXT: Songs That Mention Michigan
We've put together a list of 50 songs that mention Michigan. Take a look and see how many you've heard! If you've heard all 50, congratulations, you're a true Michigander.