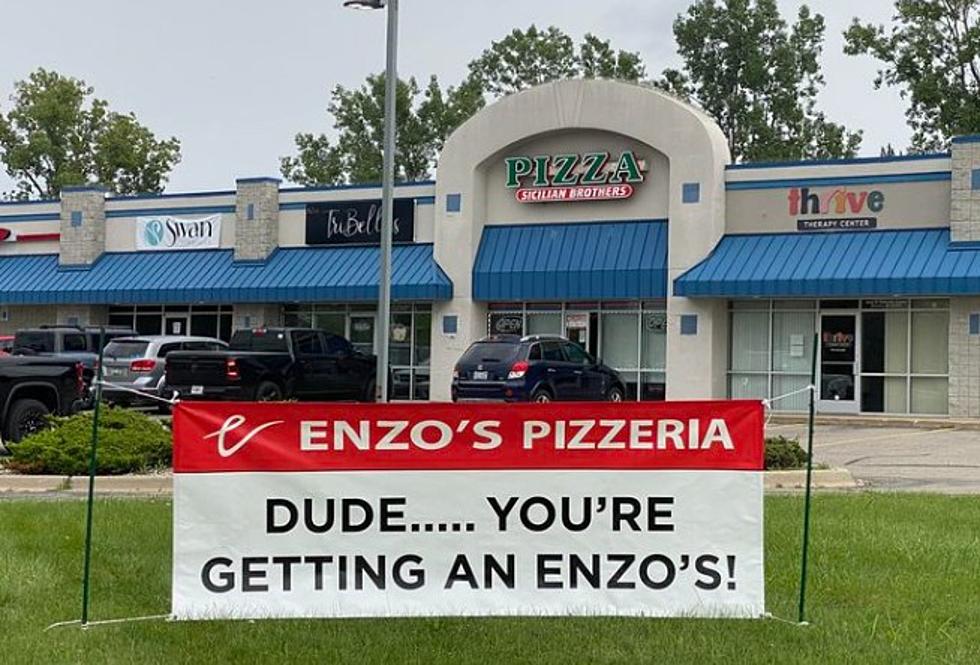 Popular Enzo's Pizzeria Opening In Davison
Enzo's Pizzeria Facebook
Enzo's Pizzeria in Genesee County is continuing to grow. The popular pizza place recently announced another new location will be opening in Davison, Michigan.
Just last month (July 2023), Enzo's announced a new Fenton location in the Lake Winds Plaza on North Leroy Street.
Since opening in Grand Blanc, Enzo's Pizzeria has won over pizza lovers and continues to have a strong and comedic online presence.
The new Davison location will be on South State Road. Once an opening date is announced, this post will be updated.
If pepperoni and cheese do not cut it for you, Enzo's Pizzeria offers a variety of unique specialty pizzas too.
The menu also features the following items,
Salads
Bread options
Wings
Stromboli
Pasta
Sidewinder Fries
Grinders
Garlic Cream Cheese Dip
Homemade Ranch
Hungry yet? Feel free to check out the Grand Blanc location (9523 South Saginaw Road) until the Fenton and Davison spots are open for business. Hours are as follows,
Congrats to the entire Enzo's Pizzeria crew on their continued success.
Genesee County's Best Gas Station Pizzas and Where to Find Them
Don't sleep on gas station pizza, it can be amazing. Check out the best places to grab a slice in Genesee County here.
Slice Of Flint Pizza - Flint, Michigan
Check Out These 17 Michigan Pizza Reviews From Barstool's Dave Portnoy
Dave Portnoy of Barstool Sports has visited these Michigan restaurants for his One Bite with Davey Pageviews pizza reviews. "One bite, everybody knows the rules."