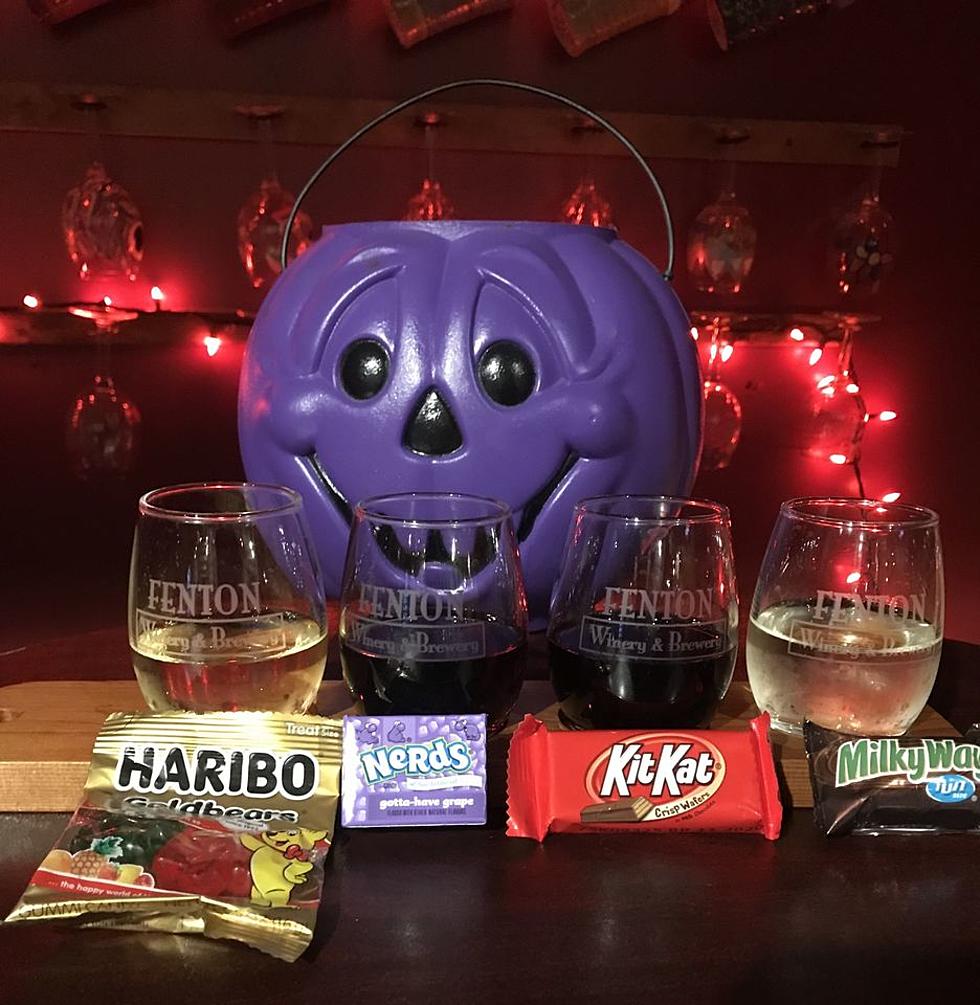 Fenton Winery & Brewery Halloween Candy Pairing Weekend
Fenton Winery & Brewery Facebook
The Fenton Winery & Brewery in Fenton, Michigan will once again be hosting a Halloween Candy Pairing Weekend in October 2023.
This annual event is a fan favorite. Guests are invited to Fenton Winery & Brewery to enjoy classic Halloween favorites matched with their choice of wine or beer.
No event ticket or reservation is needed to join in on the fun. The Halloween Candy Paring Weekend happens on the following dates,
Thursday, October 26th from 3:00 PM to 8:00 PM
Friday, October 27th from 3:00 PM to 8:00 PM
Saturday, October 28th from 3:00 PM to 8:00 PM
Sunday, October 29th from 3:00 PM to 8:00 PM
If you have never experienced the Fenton Winery & Brewery make it happen during this awesome event. The staff, the food and drinks, and the atmosphere are just a few of the things that make this Genesee County spot a destination for so many people.
The menu features some of the best pizza you will ever eat. Mark my words, order the Golden Ticket. This delicious pizza features golden fig preserve, crispy prosciutto, mozzarella, Parmigiano, and a balsamic reduction.
The menu also features additional artisan pizza options, sandwiches, appetizers and snacks.
As far as drinks go, guests can choose from the following options,
Microbrews
Dream Machine Cocktails
Dry Wines
Sweet Wines
You can check out the full drink menu here.
Be sure to follow the Fenton Winery & Brewery Facebook page for additional upcoming events, and more.
The Fenton Winery & Brewery is located at 1370 North Long Lake Road in Fenton (48430).
Seven Types of Candy Givers You'll See This Halloween in Michigan
Here are the seven types of candy givers you will probably come across this Halloween in Michigan.
Eight Awesome Costume Shops in Michigan to Visit Before Halloween
Michigan has several great costume shops to buy or rent your next high-quality Halloween costume. Check them out here.