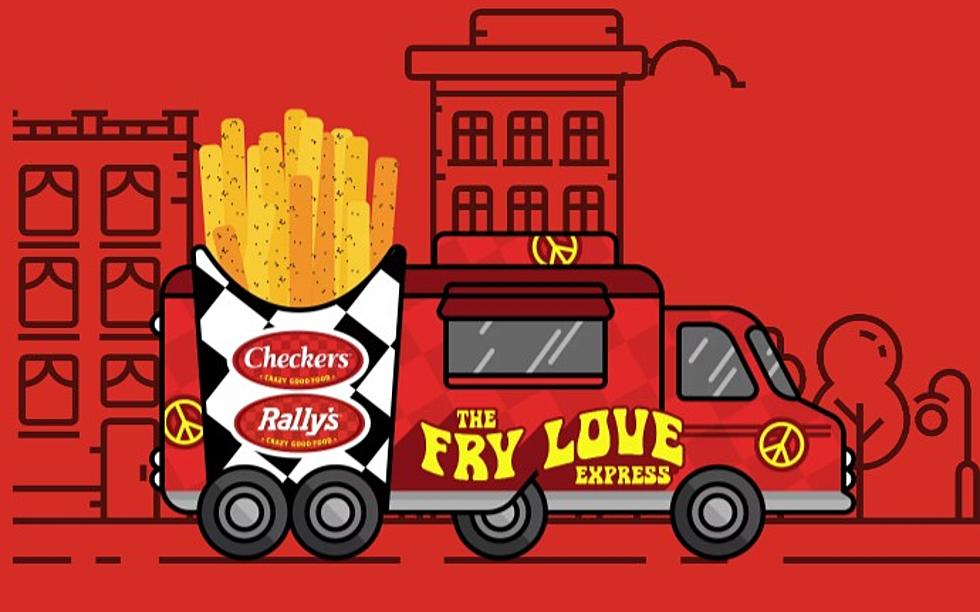 Free Fries – Fry Love Express Pop Up In Fenton Today
Fry Love Express
Treat yourself to free fries today in Fenton, Michigan.
The Rally's and Checkers Fry Love Express will give away free fries at Home Depot on Silver Lake Parkway this afternoon.
Here is everything you need to know about the Fry Love Express stop today in Genesee County.
What is the Fry Love Express?
The Fry Love Express is a large food trailer of 'Fry Love'.  The mobile unit travels around the country giving away free french fries.
When will the Fry Love Express be in at Home Depot in Fenton?
The Fry Love Express will be at Home Depot from 1:00 PM until 5:00 PM today, Thursday, August 10th.
Where is Home Depot located in Fenton?
Home Depot is located at 15255 Silver Parkway in Fenton (48430).
Enjoy, and be sure to post your Fry Love Express pictures on social media too.
5 Popular Fast Food Spots Not In Michigan
Michigan Food Available On Goldbelly
18 Flint-Area Restaurants That Still Serve Food After 9 PM
Nowadays it is tough to find a place to grab a late-night bite with friends. Check out 18 places in the Flint area that still serve food after 9 pm here.