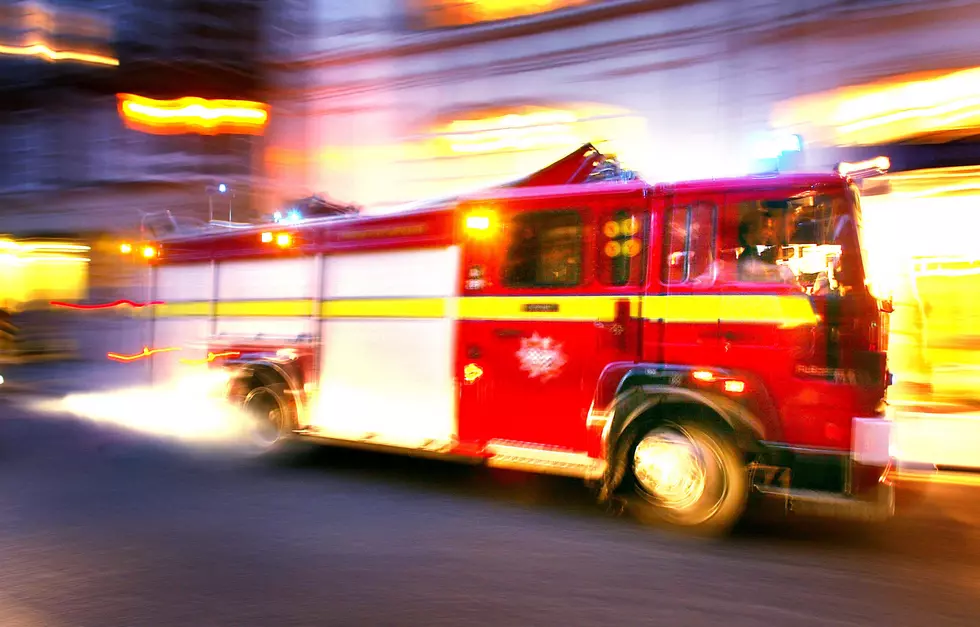 Guy Steals Fire Truck And Goes On A Joyride [Video]
Getty Images Scott Barbour
I'm sure we have all wanted to be behind the wheel of a firetruck with the lights on and with all the horns going off. Am I right?
Some guy in Los Angles I guess wanted to do that and take the truck on a little bit of a joyride over the weekend. Firefighters were on a call for a brush fire over the and was putting out the blaze when this guy saw his opportunity to jump in the unattended firetruck and go for a spin. Reports from the local TV station ABC7 are also saying while on his drive through the streets of LA he stopped and picked someone up and continued on his way. I guess he wanted to have someone to help navigate.
For almost two hours he and his sidekick lead police on a wild high-speed chase before crashing the truck. One way to beat the LA traffic.