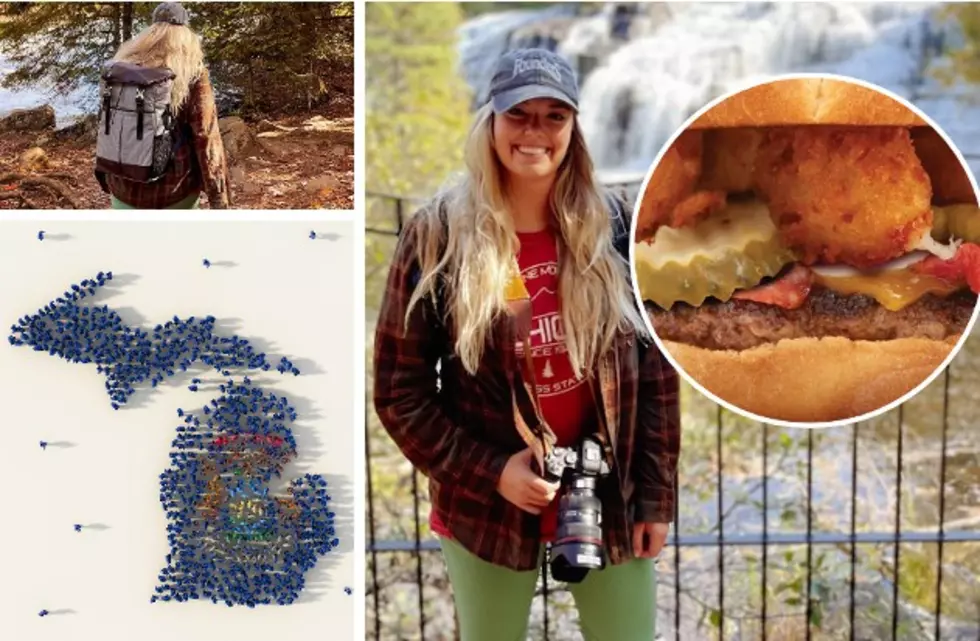 Halo Burger Teams With MI Influencer For Limited Edition Burger
The Wandering Michigander via Facebook/tampatra
What do you get when you pair one of Michigan's favorite fast-food restaurants with a Michigan social media influencer? An unbelievably great burger - but only for a limited time.
Halo Burger has joined forces with Taylor Dustin, also known as The Wandering Michigander to create a delicious Midwestern-flavored burger. According to ABC 12, The Wandering Michigander Burger burger is made with the following ingredients,
QP Quarter Pound Patty
Cheddar Cheese
Pickles
Wisconsin cheese curds
Ranch
The Wandering Michigander has gained a huge presence on social media by sharing photos and videos of her pure Michigan adventures. You can follow Taylor (The Wandering Michigander) on the following platforms,
Halo Burger's marketing manager, Domenique Annoni, had the following to say about the Michigan burger giant and The Wandering Michigander teaming up,
'Halo Burger and The Wandering Michigander have one strong quality in common, they are both driven by their love for Michigan and continue to look for ways to help it grow.'
You can enjoy The Wandering Michigander Burger from today, November 1, 2022, until December 31, 2022.
Halo Burger was started in Flint, Michigan in 1923. 2023 will mark 100 years of business. That is definitely something to celebrate and something to be incredibly proud of.
If you are indeed a burger lover, check out Timothy's Pub on Robert T. Longway in Flint too. Timothy's Pub won our Burgers & Brews competition for many years. I am proud to have partnered with Timothy's to create quite a few award-winning burgers. Check out the hilarious videos below featuring my 'A-List Burger', 'Sauced-Up Burger', and 'Boozy Burger'. Chances are you will recognize quite a few people in the videos.
NEXT: Pick Your Favorite Faygo & Better Made Combo
READ MORE: Michigan Restaurants That Should Be Franchised Nationwide