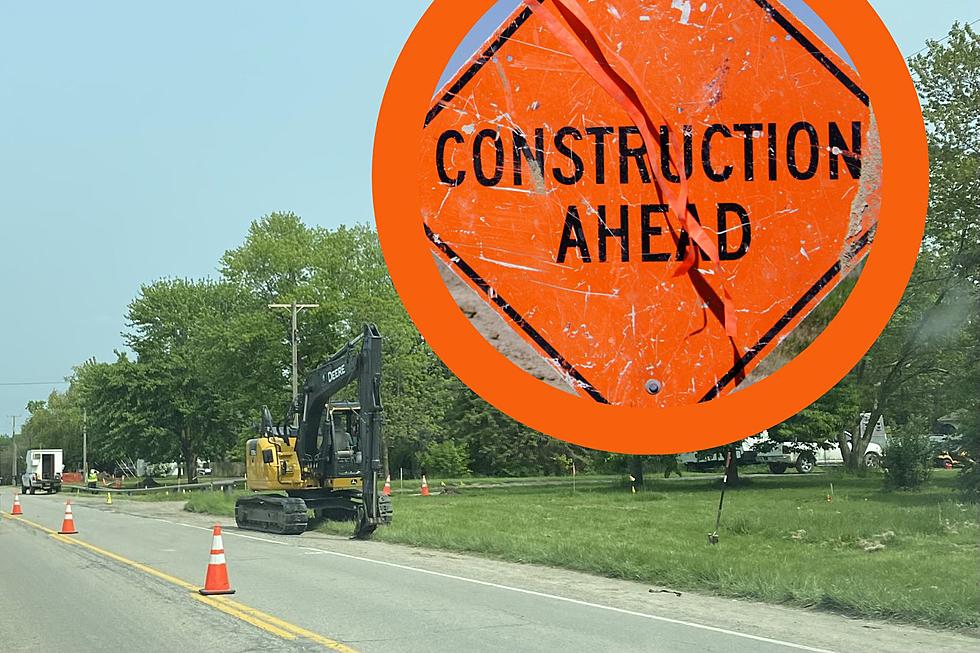 Surprise Grand Blanc Rd Construction to Slow Traffic for a Month
Credit: Nate Reed, Canva
Driving along Grand Blanc Road headed toward Dort Highway the other day, very long pipes appeared on the southbound side of the road from the bridge over I-75 to the Porter Road area in Grand Blanc Township.
Thinking this could be part of the eventual widening of Grand Blanc Road... didn't think anything more about it. Until today.
Why is Grand Blanc Road down to one lane near Porter?
Genesee County Road Commission sent an alert detailing a four-week project involving a Consumers Energy gas line. While traffic will still be allowed in either direction, it's only one lane at a time.
Right around Heatherwood Apartments down to Porter Road is where you can expect flaggers allowing "slow" traffic for east and westbound drivers. There's even a flagger stationed at Bicentennial Park.
2023 New Genesee Cty Roundabouts
Considering school isn't out yet and the long weekend is coming up, that's going to be a headache for the next few weeks.
Nearby Genesee County Road Construction project update:
A couple of residential & business projects have been slowing down drivers for several weeks, but the end result will be a much-needed upgrade.
We first reported Center Road construction in Grand Blanc a couple of months ago. According to an anonymous resident in a Grand Blanc neighborhood Facebook chat group, residents have been notified the final layer of asphalt is being placed. So, that should wrap up soon.
Back in January we reported Bristol Road in Burton is being resurfaced (finally). Traffic just shifted this week to the freshly paved side from Saginaw Street to I-475. That project will be ongoing over the next couple of years.
The other major slow down impacting Genesee County drivers is located in Genesee Township. The bridge over Mott Lake/Flint River is being replaced.
What's the saying? Patience is a virtue. Avoid the areas entirely if you can -- that's easier than testing your patience.
Genesee County's Most Dangerous Intersections
Here are the 10 worst intersections in the Flint area. See if you agree with the list, compiled by
Michigan Auto Law.
These Are the Most Dangerous Stretches of I-75 in the State of Michigan
It probably comes as no surprise to you that the 10 most dangerous stretches of I-75 in Michigan are all in the Metro Detroit area.
Let's take a look.
Oakland County's Most Dangerous Intersections
Driving anywhere near Detroit is the ultimate test of defensive driving in Michigan. These are the worst intersections in
Oakland County
.