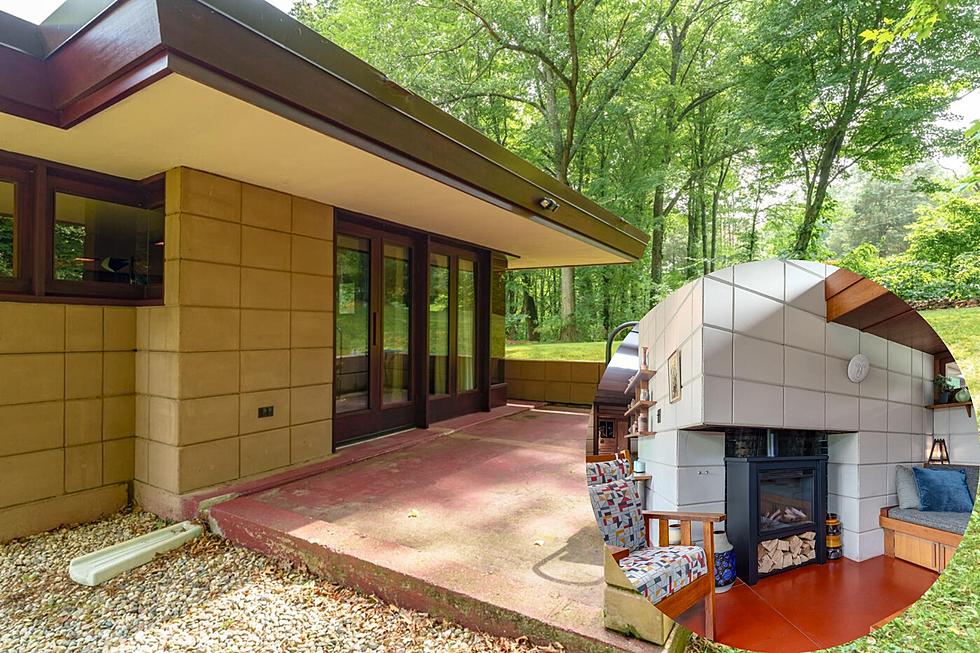 Two Frank Lloyd Wright Houses in Michigan Selling for the Price of One
Victoria Krause Schutte, @properties Christie's International R.E., and Fred Taber, Chuck Jaqua Realtor
It's rare when you hear of houses being sold "Two for the Price of One" and almost unheard of to learn that both of those homes were designed by legendary architect Frank Lloyd Wright.
The neighboring homes are located just outside of Kalamazoo in a neighborhood known as 'The Acres' in Galesburg. While the two properties are indeed neighbors, we should point out that because of the large sizes of the parcels, the homes are separated by about two acres of land.
According to Architectural Digest, the couple who owns both homes currently resides in Toronto and has decided to list the properties as a package deal for a whopping $4.5 million.
Restored and Renovated
The Samuel and Dorothy Eppstein home and the Eric & Pat Pratt home have been renovated by the current owners to reflect the vision of the homes' original architecture. According to the listing, "Both homes are wonderful examples of Wright's signature design principles -- seamlessly blending nature, form, and function."
The Eppstein House
Built in 1953, the Eppstein House features a beautiful floor-to-ceiling facade that opens to one of the home's three terraces. Although it's an outdoor lover's dream, it features plenty of Frank Lloyd Wright's signature built-in wood furniture on the inside.
The Pratt House
Next door is the Pratt House which was built in 1951. It features a rich mahogany interior, two bedrooms, two bathrooms, and a library/music room. This home also boasts a vast display of Wright's built-in furniture that is a complement to many rooms.
The listing is being handled by Victoria Krause Schutte, @properties Christie's International R.E., and Fred Taber, Chuck Jaqua Realtor.
We've included several pictures of each of these beautiful homes below.
Two Frank Lloyd Wright Houses for Sale in Michigan
Rarely are homes sold as a two-for-one deal. But these two exquisite homes designed by Frank Lloyd Wright are being sold as a package deal.
Take a look at the Eppstein House and The Pratt House, located next-door to each other just outside of Kalamazoo.
Inside Martin's Iconic Detroit Apartment Building
Remember Martin? The iconic building that served as the backdrop for the series is on the National Registry of Historic Places, thanks to its use in the show.
Although the show was filmed in Los Angeles, Detroit played an important role in the sitcom.