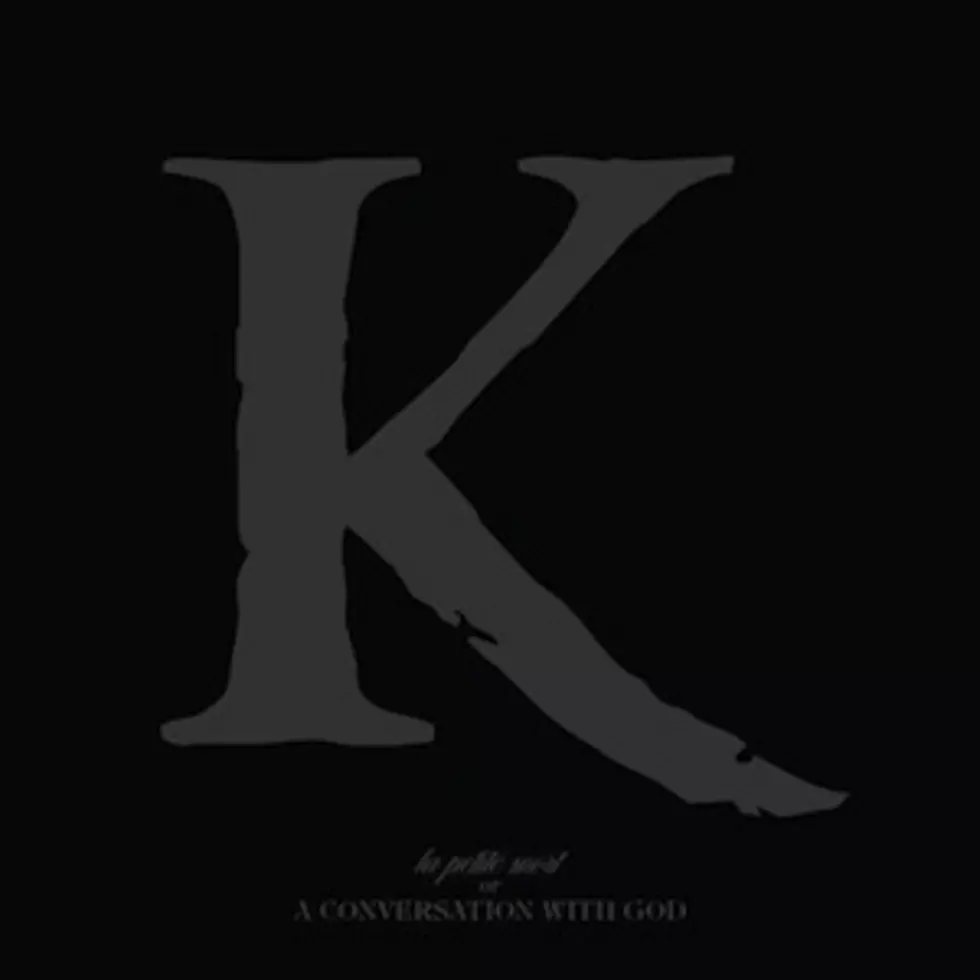 King 810 Share New Album Details + Chilling 'I Ain't Goin Back Again' Music Video
Roadrunner
King 810, the outspoken metal act from Flint, Mich., have revealed the details surrounding their sophomore studio effort, La Petite Mort or a Conversation With God. Out Sept. 16 through Roadrunner, the album will boast 13 powerful cuts that offer insight into their hometown and the struggles and turmoil within it. The music video for the first single, "I Ain't Goin Back Again," is a chilling look into these themes.
Using the band as an outlet for life in Flint, King 810 have composed the successor to Memoirs of a Murderer, taking a further look into crime, danger, drugs and violence that runs rampant in the city. The album cover simply boats a giant, grey 'K' set against a black background with the title written in script for the Latin portion and typed font for the English part. "La petit mort" translates to "the little death" in English.
"I Ain't Goin Back Again" (video below) is wholly minimalistic, bereft of King 810's typical rhythmic devastation. During the first minute of the video, close-up shots pan over a crumbling house with boarded up windows where food-encrusted tupperware containers are piled up in the sink, a bottle of dirty water (signifying the Flint water crisis) sits on the table and graffiti is scrawled over various walls.
The song fades in, focusing on a young, red-haired boy as frontman David Gunn softy says "I ain't goin back again." The boy carries a five gallon bucket out of the house and fills it up with the spigot outside before returning to boil the water on the gas stovetop. He's seen playing with others in the house, wrestling on the ground and playing cards. The adults in the video are seen nodding off in various rooms while the children play.
Pre-orders for La Petit Mort or a Conversation With God are available at the King 810 website or through iTunes. Fans who pre-order digitally will receive an instant gratification download of "I Ain't Goin Back Again."
King 810, "I Ain't Goin Back Again" Music Video
King 810, La Petite Mort or a Conversation With God Track Listing
01. "Heavy Lies the Crown"
02. "Alpha & Omega"
03. "Give My People Back"
04. "Vendettas"
05. "Black Swan"
06. "The Trauma Model"
07. "La Petite Mort"
08. "I Ain't Goin Back Again"
09. "War Time" (Feat. Trick Trick)
10. "Life's Not Enough"
11. "Me & Maxine"
12. "Wolves Run Together"
13. "A Conversation With God"
Biggest Rock + Metal Stories of 2016 (So Far)
13 Disturbing Songs People Love