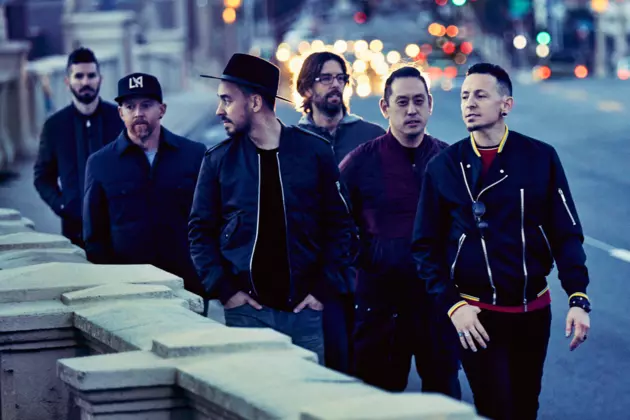 Linkin Park Post Rehearsal Picture for Upcoming Chester Bennington Tribute Show
Photo by James Minchin
"Home from the #dunhilllinks and back to 'work!' Good to be back with the guys," the caption on the photo reads. Brad Delson is center of the room on guitar, while each other member is on their respective instrument, with DJ Joe Hahn standing in the background looking on, and Mike Shinoda in the foreground. It's a great sight to see the band playing all together in the lead up to the show.
Tomorrow, the episode of Carpool Karaoke recorded by the band prior to Chester's death is set to air. The episode was originally filmed July 14, and was delayed following the tragic passing of Chester one week after. The episode will feature comedian Ken Jeong on their ride along (who referred to himself as "Lin-Ken Park" on social media when teasing the episode).
10 Unforgettable Chester Bennington Moments
Loudwire Music Awards Tickets Available Now!
Rockers We've Lost in 2017