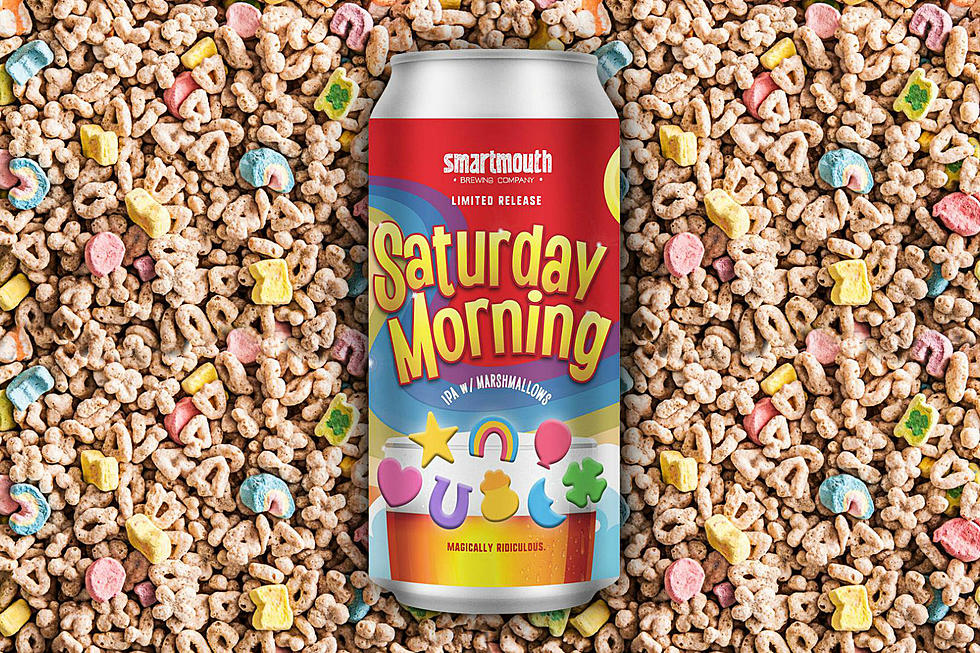 Lucky Charms Beer Sounds Magically Disgusting
Smartmouth Beer Facebook
Growing up as a kid I loved Lucky Charms cereal. As an adult, I freaking love beer but what I don't love is a combination of the two. I can't say that for sure but I'm thinking it's a pretty good assumption.
According to NBC25, Virginia-based beer company Smartmouth is releasing the all-new magical IPA called "Saturday Morning" on March 2nd.
"Saturday Morning, our newest IPA with marshmallows. Brewed with house toasted marshmallows and cereal marshmallows in the mash, hopped with Galaxy and Calypso, and dry hopped a whole lot more. This IPA is sure to set you back with nostalgia, on the couch, turning on the best cartoons for a Saturday morning." 
I'm sure some people will think this sounds amazing and would try it in a second. Personally, I think it sounds absolutely horrible. I like my beer to taste like beer...period.
The breakfast cereal beer will only be available in Virginia. It will, however, be distributed to restaurants, bars and in grocery stores across the state, so if you've got a friend in Virginia, you may wanna hit them up.