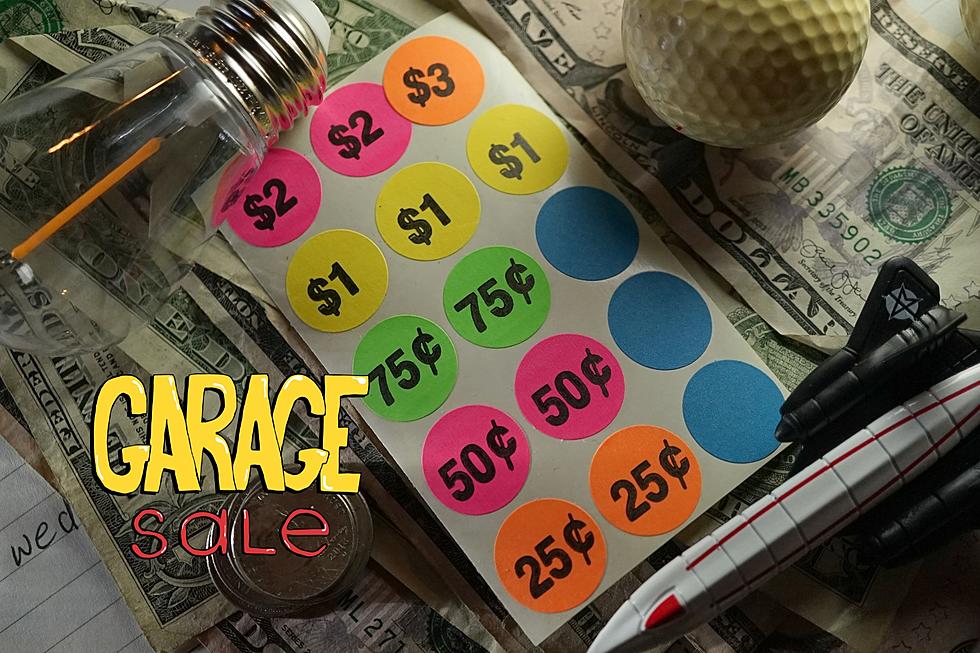 Mega Michigan Garage Sale on M-15 Kicks Off Tomorrow (5/6/23)
Canva Pro
A massive garage sale in Michigan is set to take place in May.
It is time once again to gas up your vehicle and make some room for some new-found treasures at one of Michigan's largest garage sales. Michigan's M-15 Garage Sale is back and is happening tomorrow (Saturday, May 6th) and these are the details you need to know.
The massive garage sale is just that, massive. On Saturday, May 6th, sellers will be set up at homes, businesses, and more all along M-15 from Bay City to Clarkston. It is a garage sale mecca for those looking to find great deals and possibly some hidden treasures.
As they say, "One man's trash is another man's treasure" and garage sales are the perfect example of that. It is a great feeling when you stumble across an item you've been searching for at a garage sale. Whether it be a nostalgic piece like a toy you had when you were a kid or the perfect piece of furniture you've been looking for.
Where and When is Michigan's M-15 Garage Sale Taking Place?
Join thousands of other treasure hunters tomorrow for this massive garage sale. Sellers will be set up along M-15 from Bay City all the way down to Clarkston. It's an endurance challenge though so make sure you've got gas in the truck and plenty of room for your finds.
Be prepared for a bit of traffic as thousands of people travel up and down M-15 for this sale just looking for the perfect purchase.
Also, do you know of any other massive garage sales in Michigan like this? Let us know in the comments.
Source: Michigan's M-15 Garage Sale
Abandoned Sugar Factory Ruins, Bay City
Peek Inside Don & Patsy Lou Williamson's Beautiful Davison Home
This breathtaking home in Davison belonged to former Flint Mayor Don Williamson and his wife Patsy Lou Williamson who owned several car dealerships in the area. Their custom-designed home was built in 2010 and sits on 19 acres on the Potter Lake Peninsula. The main home is about 3,800 square feet and there's a stunning guest house on the property as well.
14 Famous University of Michigan Alumni and Their Net Worth
The net worth of these 14 University of Michigan alumni ranges from $4 million to $77 billion.