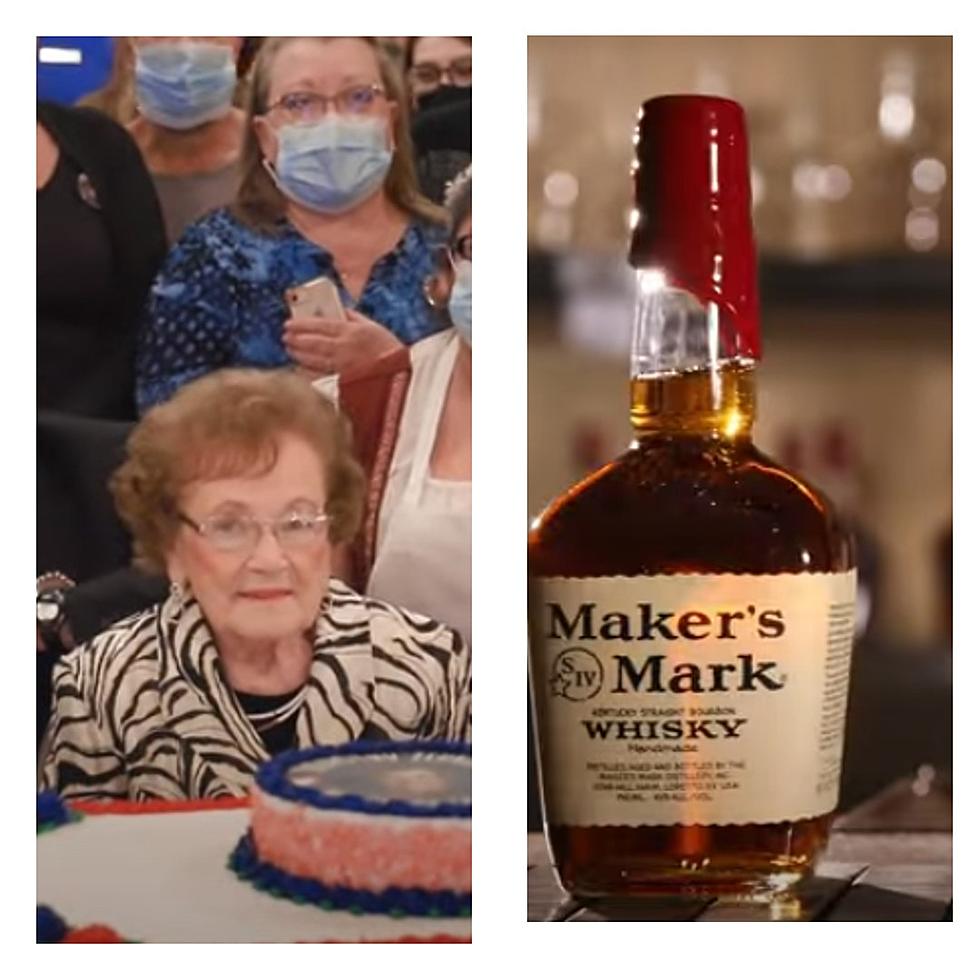 New Makers Mark Bourbon Inspired By Frankenmuth's Dorothy Zehnder
MLive via YouTube, Makers Mark via YouTube
No, the bourbon does not taste like chicken.
Talk about a compliment, Frankenmuth's beloved Dorothy Zehnder is the inspiration for a new Makers Mark Bourbon called Matriarch Legacy 100. I am guessing the '100' in the name is due to the fact that Dorothy Zehnder recently celebrated her 100th birthday.
The occasion will be celebrated at Frankenmuth Bavarian Inn Restaurant on Friday, March 4th with a special dinner, paired with Matriarch Legacy 100. Before you get too excited, the event is already sold out. To rub additional salt in your wound, the Bourbon Dinner menu sounds amazing. You could attempt to make the meal at your house with your own bottle of Matriarch Legacy 100. If you do make the white truffle lobster mac and cheese that is on the menu, call me - I will bring the bourbon.
According to List 23, the exciting new bourbon will be available at the Bavarian Inn at the beginning of March. Until then, it looks like it is Jim Beam and hot dogs for dinner (which really is not a bad combination).
What a cool and unique honor for Dorothy Zehnder and her family. Sure having a statue created in your likeness is cool, or even having your name engraved on a public bench is neat - but having a bourbon created for you is the ultimate way to know you are a baller.
I wonder what the odds are of a tequila being named after me? I already know the answer - slim and none, but a girl can dream. In the meantime, you can check out a video of Dorothy Zehnder celebrating her 100th birthday and a video of Makers Mark Bourbon being bottled. Watching a bottling is like watching paint dry - but better.
24 Michigan Villages That Are Half a Square Mile or Less in Size
Michigan is home to 24 villages that have land areas of half a square mile or less.
Get Ready for Summer With the 20 Largest Inland Lakes in Michigan
Michigan boasts over 11,000 lakes throughout the state. Check out the 20 largest lakes in Michigan here.