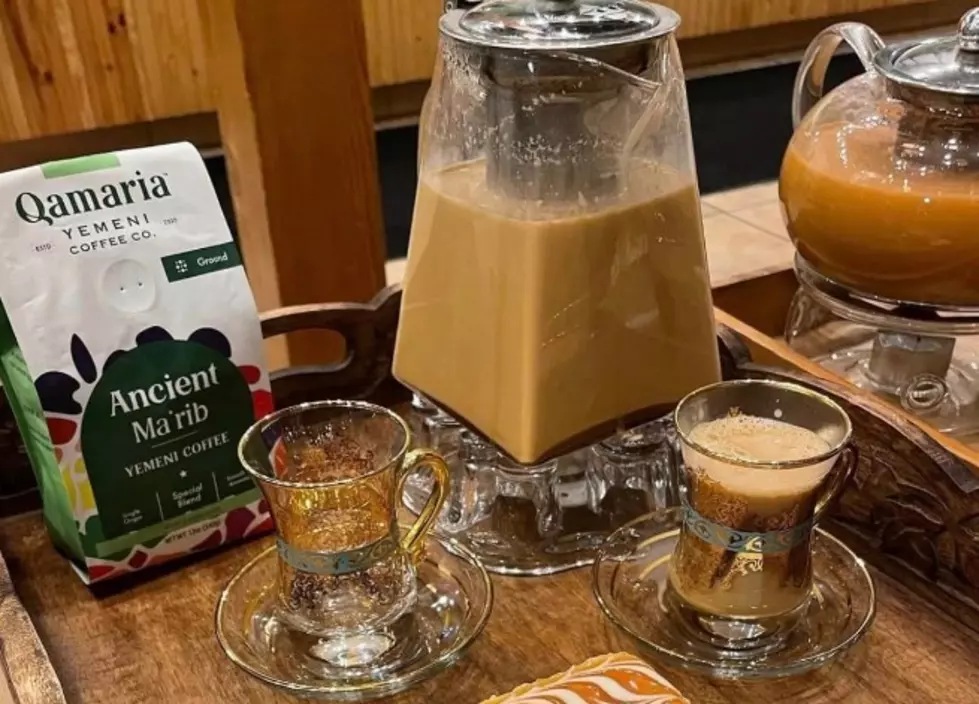 New To Grand Blanc – Qamaria Yemeni Coffee Co.
Qmaria Yemeni Coffee Co. Facebook
Update 10/19/22 - Qamaria Yemini Coffee Co. is now open and people are loving this new spot.
Calling all coffee lovers - there is a new coffee shop set to open in Grand Blanc.
The mission at Qmaria Yemeni Coffee Co. is to redefine your coffee experience. Each cup is made with one-hundred percent premium Yemeni beans. Guests can enjoy preparation in the following ways,
Traditional Yemeni
Espresso
Pour Over
Pour-over coffee is something that all coffee drinkers should experience. If you are not familiar with the process, hot water is poured into a filter with coffee grinds to slowly extract a rich, flavorful cup of coffee. Believe me, it will be the best cup of coffee you have ever had.
If made-to-order coffee is not your thing, Qamaria Yemeni Coffee Co. will also be serving made-to-order tea, smoothies, and hot cocoa. There will also be some pastry options too.
Qamaria Yemini Coffee Co. will be hosting a soft opening next week on Friday, October 14th beginning at 7:00 AM. The new spot is located at 11419 South Saginaw in Grand Blanc (see picture below). Consider this your formal invitation to check out this exciting and unique spot.
For more information on Qamaria Yemeni Coffee Co. check out the pictures and video below.
UP NEXT: 7 Foods Michiganders Eat When It's Cold Outside
SEE MORE: Our Favorite Comfort Foods