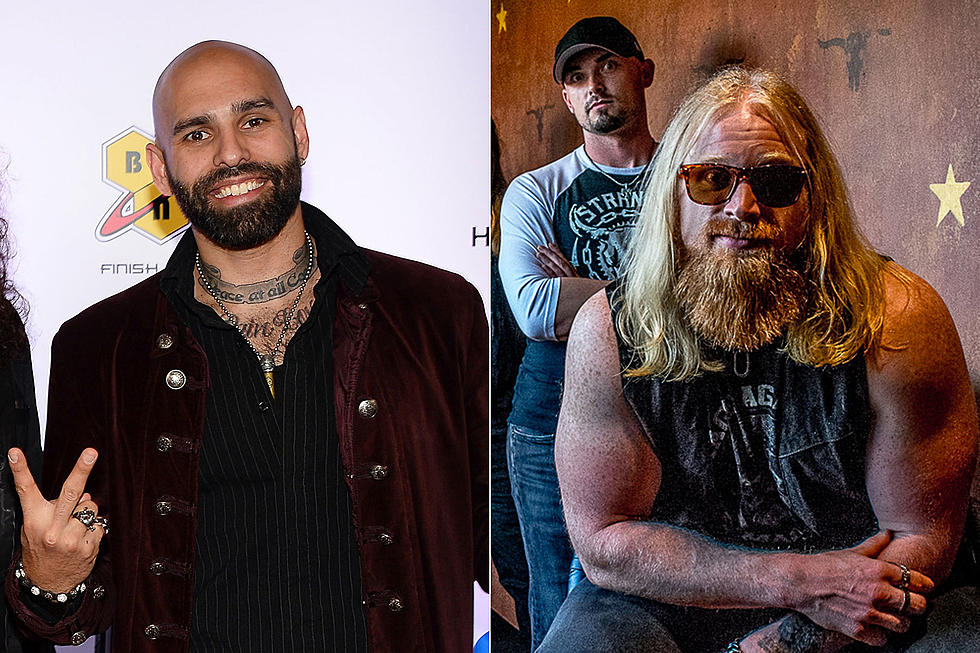 Blacktop Mojo Announce Fall Tour With Otherwise, Lullwater + Kirra
Ethan Miller, Getty Images / TAG Publicity
The tour gets underway Oct. 28 in Grand Junction, Colorado, crossing through the heartland en route to the East Coast for a trip down the seaboard before finishing Nov. 27 in Charlotte, North Carolina. See all of the dates listed below.
Blacktop Mojo continue to support their Under the Sun album, which features the current rock radio single "Can't Sleep." They've also got September dates supporting Buckcherry, with some October headline dates and radio shows booked as well. Get ticketing info here.
Otherwise recently announced that their Defy album, their first since 2017's Sleeping Lions, will arrive on Nov. 8 through Mascot Records. They recently issued a pair of new songs -- the stomp-clap rocker "Lifted" and the more electro-based rocker "Bad Trip."
Lullwater are currently promoting their Voodoo album, while Kirra, after issuing the singles "Sixteen Suns" and "Decider," are working toward a new record.
Blacktop Mojo / Otherwise / Lullwater / Kirra Fall 2019 Tour
Oct. 28 - Grand Junction, Colo. @ Mesa Theater
Oct. 29 - Colorado Springs, Colo. @ Sunshine Studios
Oct. 31 - Kansasville, Wis. @ 1175
Nov. 01 - Green Bay, Wis. @ The Distillery
Nov. 02 - Minneapolis, Minn. @ Studio B @ Skyway Theater
Nov. 03 - Kansas City, Mo. @ Aftershock
Nov. 05 - Joliet, Ill. @ The Forge
Nov. 06 - Columbus, Ohio @ A&R Bar
Nov. 08 - Flint, Mich. @ Machine Shop
Nov. 09 - West Peoria, Ill. @ Crusens Farmington Road
Nov. 10 - Grand Rapids, Mich. @ The Stache
Nov. 13 - Joplin, Mo. @ Guitars Rock N Country Bar
Nov. 15 - Lakewood, Ohio @ Winchester
Nov. 16 - Syracuse, N.Y. @ Lost Horizon
Nov. 17 - Hartford, Ct. @ Webster Underground
Nov. 20 - Brooklyn, N.Y. @ St Vitus
Nov. 21 - Asbury Park, N.J. @ House of Independents
Nov. 22 - Lancaster, Pa. @ The Lizard Lounge
Nov. 23 - Greensboro, N.C. @ Blind Tiger
Nov. 24 - Richmond, Va. @ Canal Club
Nov. 26 - Atlanta, Ga. @ Masquerade (Purgatory)
Nov. 27 - Charlotte, N.C. @ Amos' Southend
Best Rock Songs of 2019 ... So Far