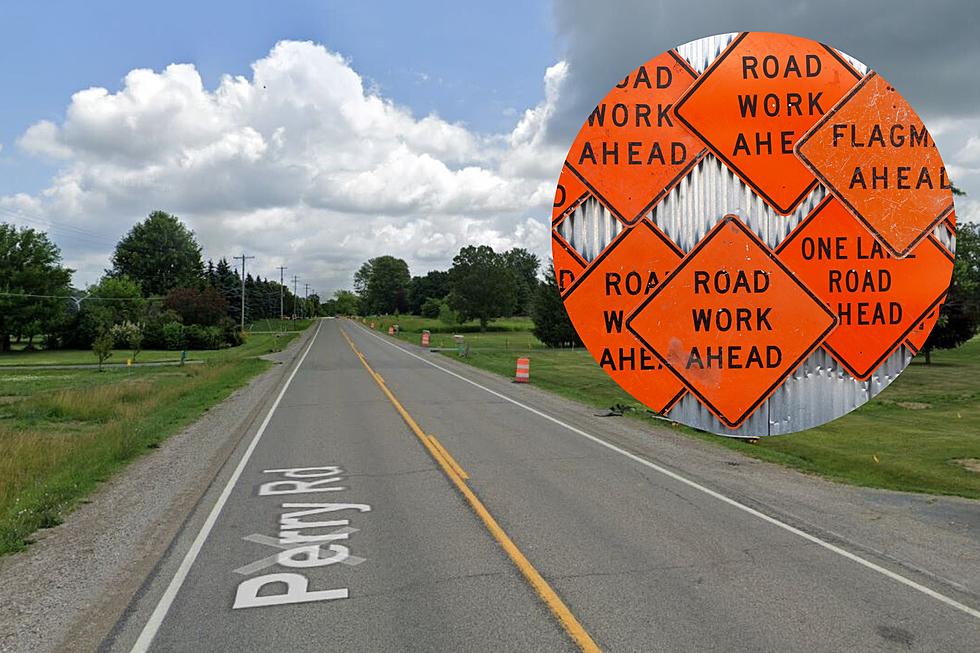 When Will the Perry Road Pathway in Grand Blanc Twp Be Completed?
Google Street View/Canva
The massive pathway construction project that runs along Perry Road in Grand Blanc Township will be completed before the end of the year. Well, sort of.
Before we get to when the project will be completed, we should first explain what the pathway project is.
See Also: Is Grand Blanc Getting More Roundabouts?
For the past couple of years, workers have been removing trees and replacing gas lines along Perry Road in Grand Blanc Township. I didn't know the reason for this until recently.
The work was being done to clear the way for a new pathway that will run alongside Perry Road in Atlas and Grand Blanc Township.
The pathway project itself started over the summer and has been ongoing ever since. According to The Citizen, the two-mile section of the Iron Belle Trail from Atlas to Grand Blanc Township will connect the existing Gale Road trail and end near Mancour Drive just east of the Grand Blanc Middle School.
When Will The Perry Road Pathway Project Be Completed?
The section of the pathway mentioned above will be completed by November. However, the final section of the project will be in 2024 and include a bridge over Thread Creek via Mancour Drive then go to the Grand Blanc Middle School.
I was driving along Perry the other day and noticed the boardwalk that is being built just outside of Atlas. It's really shaping up nicely.
I live next to Grand Blanc Middle School and had no idea this was what they had been working on all this time. It's so cool that people will be able to hop on a bike and ride all the way from Downtown Grand Blanc to Downtown Goodrich.
LOOK: The 21 most popular ice cream flavors in America
See Inside Iconic Grand Blanc Mansion
This one-of-a-kind mansion is back on the market for $2.2M.
"School" Road Paint Error in Front of Grand Blanc High School
A simple road painting job goes awry. School becomes "SHCOOL" on Saginaw Road in Grand Blanc, MI