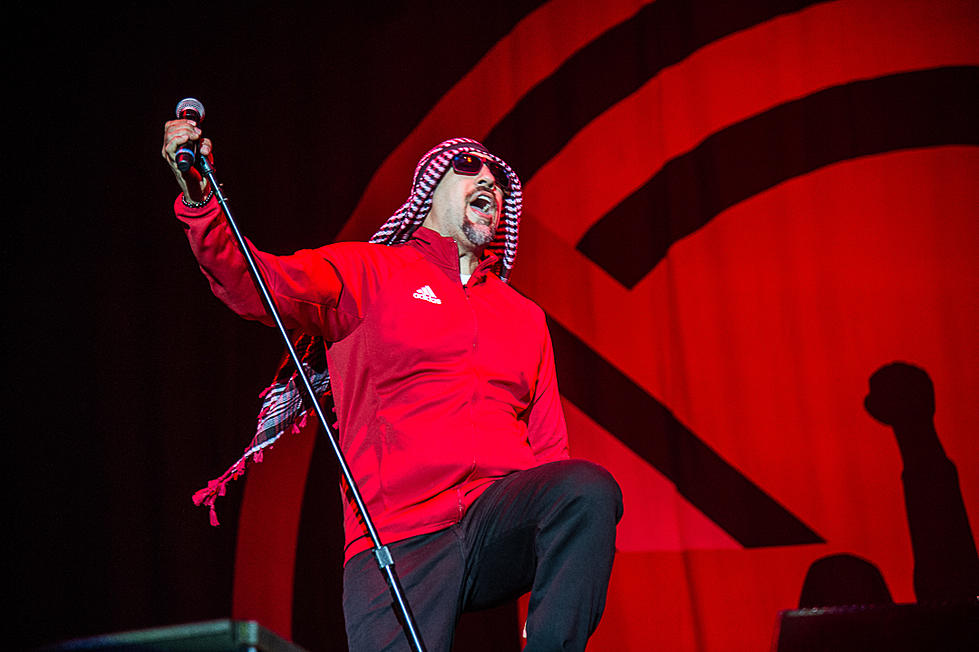 Prophets of Rage Urge Listeners to 'Legalize Me' on 'Jimmy Kimmel Live'
Amy Harris for Loudwire
Prophets of Rage, the supergroup featuring members of Rage Against the Machine, Public Enemy and Cypress Hill, enjoyed a pretty lively 2017. The release of their self-titled debut record last year has set the bar for them to continue succeeding in 2018, and they're off to a good start with a recent appearance on Jimmy Kimmel Live! 
It's fitting the group starts their year performing on Jimmy Kimmel Live! considering they made their television debut on the show back in 2016. They came back to play "Legalize Me" off the debut, somewhat fitting as California enjoys its first week of legal recreational marijuana. The song is one of the more laid back tracks on the record, with the guitar work of Tom Morello remaining funky and out there through most of its run time. B-Real takes over on most of the verses, going into a back and forth chorus with Chuck D. The song crunches to a breakdown, ending in a sea of fuzz and static.
A couple of months ago, the Prophets released a video that showed just how exciting their live show can be for "Hands Up," cutting together black and white shots of the band performing and still photography. It captures them on multiple levels, from festivals to more intimate club shows. They've also been putting together video-collage hybrids for several of their songs, including "Strength in Numbers" and "Hail to the Chief." It'll be exciting to see where 2018 will bring the Prophets, and how they will leave their mark on a new year.
Watch Prophets of Rage perform "Legalize Me" above.
10 Powerful Songs That Smash Fascism