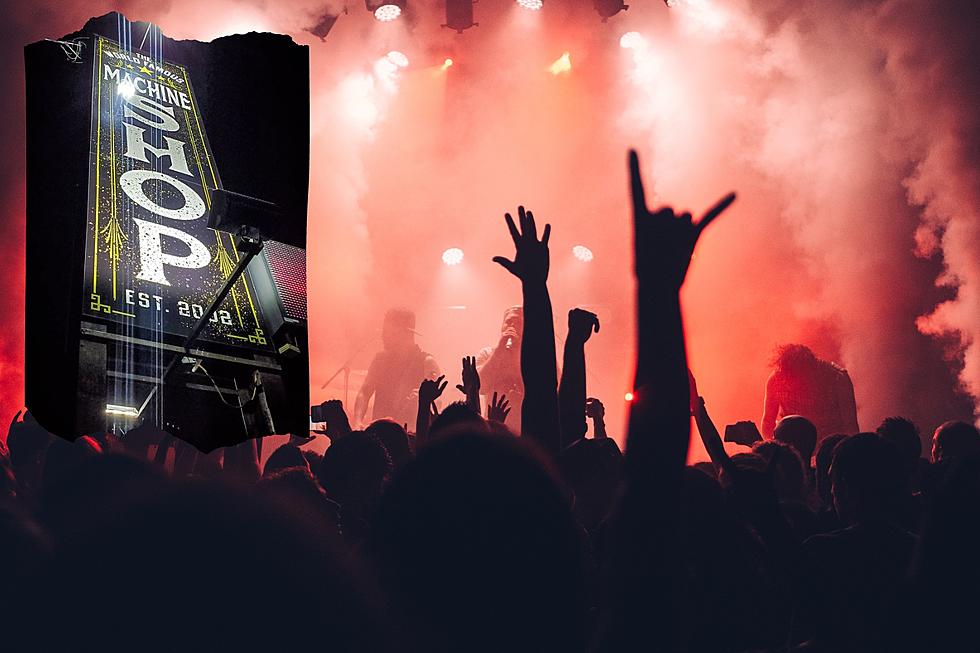 17 Rock Concerts Coming to The Machine Shop in Flint 2023
Barry Fagan/Canva
After 21 years of bringing live music to Flint, The Machine Shop is still going strong. I think you'll agree after you see the list of rock shows coming this year.
We've already had some killer shows at The Machine Shop this year but things are just getting started
Some of the biggest names in rock have played at The Machine Shop over the years including Kid Rock, Shinedown, Seether, Theory of a Deadman, Greta Van Fleet, Hellyeah, Three Days Grace, Halestorm, and countless others from the rock and country worlds.
The one thing you have to remember when it comes to The Machine Shop is that shows sell out fast. So, if there's a show that you want to see, don't wait. Get those tickets as soon as they go on sale or you'll be bummed.
See Also: Metallica Tribute Coming To The Machine Shop In Flint
One of the shows that many of us are excited to see is Taproot who has three shows booked at The Machine Shop. Two of the three shows are already sold out but you can still get tickets for Sunday, October 1st. Fans are pretty geeked about these shows because it'll be their first club show in six years. Not to mention it's also their cd release show for their new album 'SC\SSRS.'
[UPDATE] All three Taproot shows are now sold out.
This is a look at some of the rock shows coming to The Machine Shop this year. This list does not include country, tribute, or local band shows. It's simply a handful of rock concerts that we wanted to highlight.
UPDATE (4/24): Joey Belladonna of Anthrax will be coming to The Machine Shop on October 13. Belladonna will perform the music of Journey with Beyond Frontiers. Tickets go on sale Friday, April 28 at 10 am.
Rock Concerts Coming to The Machine Shop in Flint 2023
This is only a handful of concerts that are coming to The Machine Shop in 2023. You can see a complete list of rock and country shows on their
website
.
Rock Concerts Coming to Grand Rapids 2023
Rock Concerts Coming to Pine Knob 2023
Rock concerts that are coming to Pine Knob in 2023. As more concerts get announced, we'll add them to the growing list of rock shows.
Concerts at Freedom Hill in Sterling Heights 2023