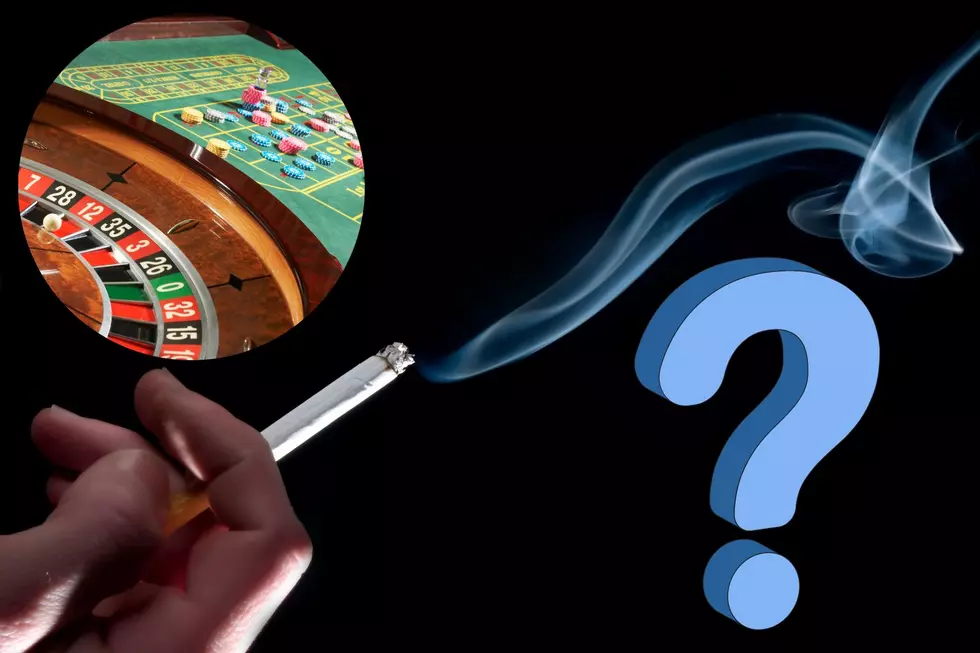 Should Indoor Smoking Be Banned at Detroit and Other Michigan Casinos?
henrishmit, Denis Vrublevski, Canva
Whether you like it or not, indoor smoking is once again allowed at some casinos in Detroit. Smokers still can't smoke on the casino floor but at least they can smoke inside.
Obviously, not everyone is happy about the change, especially non-smokers. Many non-smokers would like to see smoking banned at all Michigan casinos.
If you remember, a smoking ban on Detroit casino floors was put into place during the pandemic by the Michigan Gaming Board.
Well, starting on Wednesday, December 28, smokers were once again allowed to light up in designated areas at MGM Grand Detroit.
MGM Grand Detroit Website:
Beginning Wednesday, December 28, MGM Grand Detroit will reintroduce indoor smoking, only in designated areas labeled Smoking Slots East and Smoking Slots West. These are the only indoor areas where smoking will be permitted, and doors have been added to minimize the impact across the casino floor. All other indoor spaces will continue to be non-smoking, and our outdoor smoking patio will remain in place.

 
According to the Detroit Free Press, smoking is permitted at Hollywood Casino at Greektown, but only on the second floor, while MotorCity Casino still does not permit smoking anywhere inside the building.
Should Indoor Smoking Be Banned at Detroit and Other Michigan Casinos?
Don't worry smokers, as far as I know, a smoking ban isn't something Detroit casinos are considering...at least not yet. However, it's something that could happen as more and more casinos are becoming smoke-free.
The recent change at MGM Grand Detroit was implemented following guest surveys showing interest in smoking inside the casino.
Look, I'm not even a smoker but there is something about the smell of cigarettes and the sound of slot machines that make it the perfect combination. Seriously, I hate the smell of cigarettes outside of a casino but I enjoy it while I'm drinking and gambling. Weird, I know.
I can sympathize with both sides.
Michigan's Old Casinos Aren't What You Think
Looking for Lady Luck? She May Be at These 26 Casinos in Michigan
Michiganders love to gamble. Thankfully the great state of Michigan has 26 casinos for you to check out and get your fix.
10 Best Casinos In Michigan
If your looking for the best casinos in Michigan you really won't have far to drive. They all are within a 3 or 4 hour drive. The 2 closest to Lansing are Firekeepers and Soaring Eagle. I am a fan of them both. The question is where do you feel the most Lucky?