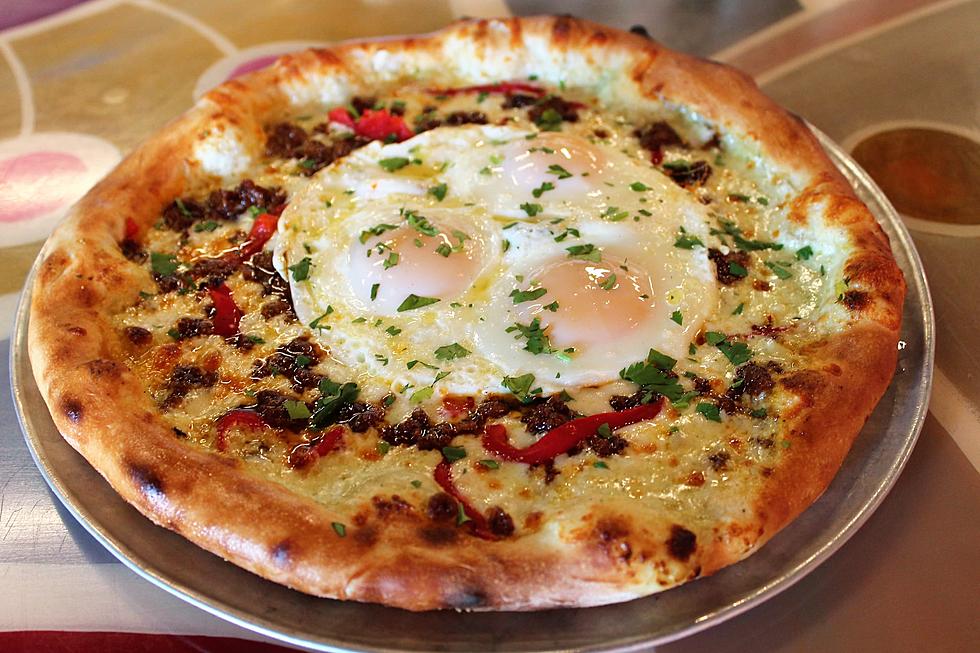 Pie In The Sky – Outer Space Themed Pizza Place In Lansing
The Cosmos Facebook
If you love outer space and pizza, prepare to have your mind and tastebuds blown.
A unique restaurant in Lansing, Michigan not only is space themed, but the spot also serves wood-fired pizza that from all accounts, is out of this world.
It's all in the details at The Cosmos, from the far-out galactic painted walls to the innovative menu options, like The Spaceball Pizza. This place is truly one of a kind, just read the restaurant description,
Mind-erasingly good pizza pies hyperthermatically scorched in a wood-fired oven from the galactic beyond. Tremble, Earthlings!
As I said, this place is out of this world. When aliens land on planet earth, they don't ask to be taken to a leader - they ask to be taken to The Cosmos. Come to think of it, maybe the recent balloons flying overhead were aliens, just trying to get to Lansing.
As you can see, The Cosmos does serve more than wood-fired pizzas. Peep the Duck Fat Fries, Punk Nachos, and more on the menu.
For more on this super unique Michigan restaurant, be sure to follow The Cosmos Facebook page. Unfortunately, I was unable to find interior pictures of The Cosmos that I could share, but you can see a few photos here.
Is anyone else ready to blast off to Lansing and check this place out?
Check Out These 17 Michigan Pizza Reviews From Barstool's Dave Portnoy
Dave Portnoy of Barstool Sports has visited these Michigan restaurants for his One Bite with Davey Pageviews pizza reviews. "One bite, everybody knows the rules."
Genesee County's Best Gas Station Pizzas and Where to Find Them
Don't sleep on gas station pizza, it can be amazing. Check out the best places to grab a slice in Genesee County here.