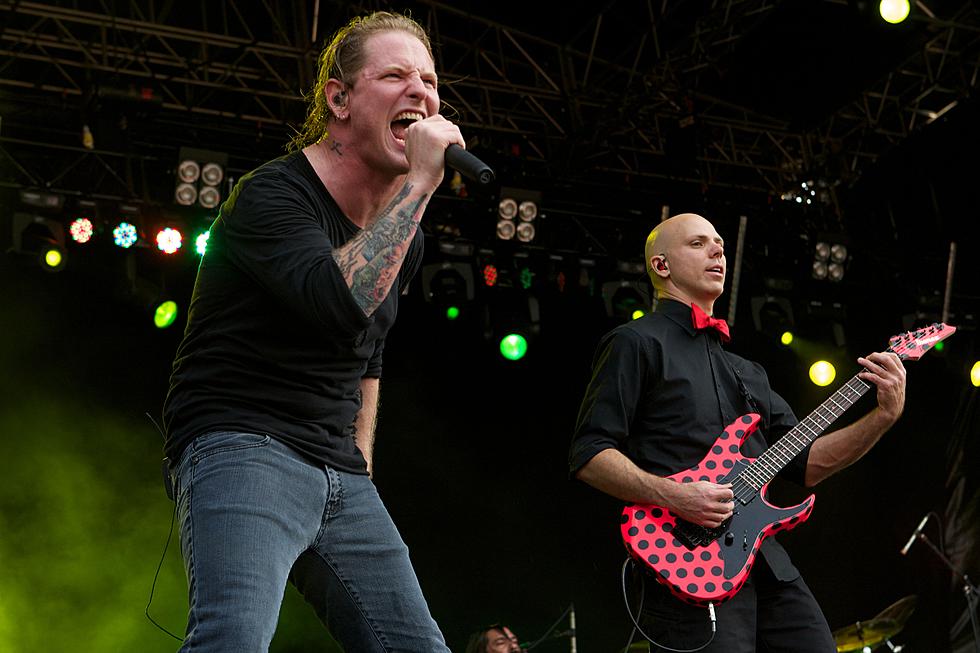 Stone Sour Didn't Know They Were Being Recorded on 'Hello, You Bastards' Live Album
Ragnar Singsaas, Getty Images
That's how the musician put it to The MetalSucks Podcast during a promotional chat last month. But it's not as if the band didn't know that recording the Nevada concert was an option; it's just they had planned to begin the process a few days later. Once they found out, however, they decided to leave the live album as is. Listen to the full interview down toward the bottom of this page.
"It all started out with the initial plan was for us to record on the Russian tour, and the equipment came in a couple of days early," Rand explained, as transcribed by Blabbermouth. "Our TM [tour manager]/front-of-house guy ended up hooking it up, just wanted to test run it at the Reno show, didn't tell any of us, and he recorded the show. The next day he's like, 'Hey, guys. I recorded last night's show. Check it out.' We're, like, 'Yeah…'"
The guitarist continued, "We listened to it back, and we were all pretty stoked with the performance of everything. We had no idea, so we didn't have that pressure of, 'We're recording' or anything. The way that it sounded is exactly like what you hear. We just decided we should put this out and not do anything to it — leave it exactly like it is, one-hundred percent raw and live with no overdubs or anything."
"We just tried to figure out things to do for our fans on the downtime while Corey is in Slipknot," the guitarist added. "In the past, we did the cover records; this time around, we decided to do the live record."
Hello, You Bastards: Live in Reno comes out next Friday, Dec. 13. Pre-order the album here and find out about special CD, vinyl and T-shirt bundles from Stone Sour's official web store.
Stone Sour's Josh Rand Talks to The MetalSucks Podcast - Nov. 25, 2019
See Stone Sour in the 66 Best Rock Songs of the Decade: 2010 - 2019