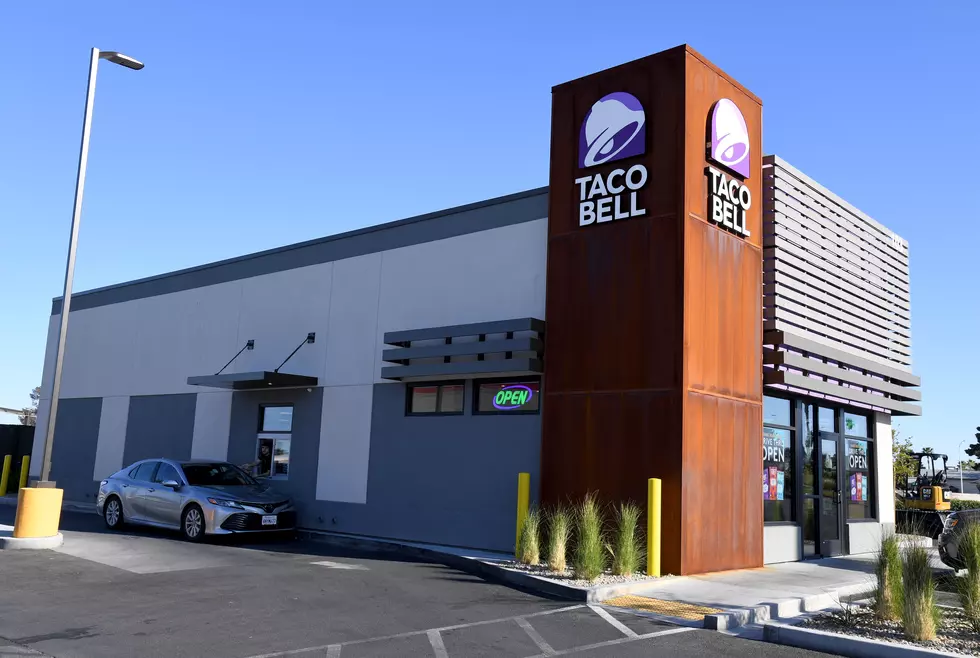 Taco Bell Introduces the Grilled Cheese Burrito
Getty Images
I think I know where I am going to lunch today.
Taco Bell is back at it when another new menu item that we are all going to want to try. The Grilled Cheese Burrito is now available for us to scarf down. This new bundle of deliciousness features beef, rice, a three-cheese blend, red strips, chipotle sauce, sour cream, and a tortilla with another layer of cheese. There is also a vegetarian option where you can swap out the ground beef for beans.
Enter your number to get our free mobile app
Save yourself some money this week and swing by Taco Bell to try the new Grilled Cheese Burrito. You can pick up the Grilled Cheese Burrito box for just five bucks and get the burrito, a taco, cinnamon twists, and a drink.
Even though I haven't tried this one yet, it definitely has the possibility of taking over as my favorite. The Beefy 5-layer has always been the front runner on this, but the grilled cheese can change that. However, my favorite item to ever come out of a Taco Bell is the Chicken Flatbreads. What the hell happened to those? They were the best things ever.
Yep, now I'm hungry. Lunch might happen a little early today.
Gallery — Every Movie Theater Candy, Ranked: