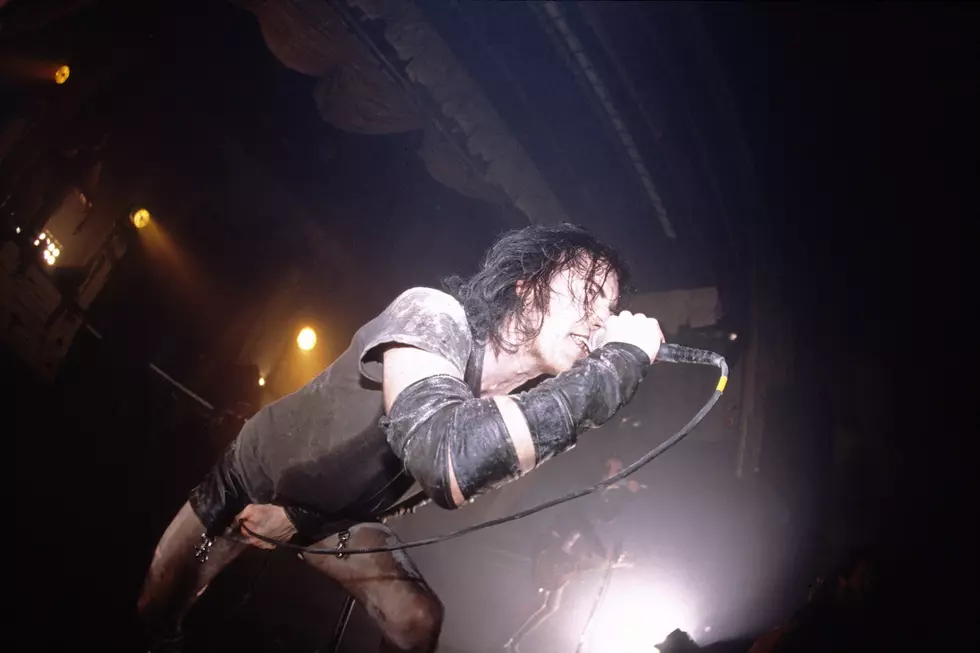 Trent Reznor Doesn't 'Give a S–t' About Meaningless Rock Hall + Grammys
Mick Hutson, Getty Images
Every year when the nominees for the Rock and Roll Hall of Fame and the contenders for a rock / metal Grammy are revealed, artists and fans are split, typically deriding both establishments. Nine Inch Nails mastermind Trent Reznor joined in, explaining that he doesn't care about receiving accolades from either of them.
"I saw somebody write something online or comment on Twitter like, 'What could be less rock and roll than the fuckin' Hall Of Fame.' And that is authentically how I feel about it," Reznor told Stereogum in a recent interview when asked about being snubbed from the nominee ballot for the Rock Hall's 2019 class. Nine Inch Nails had been nominated twice in the past, but remain on the outside of the Hall.
Reznor acknowledged that he feels it is "nice to be appreciated," but added that it is nicer when the appreciation is "coming from a place that you care about." Turning his attention toward the Grammys, he admitted it "doesn't mean a fuckin' thing," adding, "It means a few assholes in a room that are trying to make a TV show have good ratings deciding, 'Let's give it to this guy.' It doesn't feel like it has any meaning behind it."
One award the Nine Inch Nails frontman did appreciate was winning an Oscar for Best Original Score for his work with Atticus Ross on The Social Network. He said the win was "completely unexpected" and that he was "blown away" by all the hard work that happens behind the scenes regarding filmmaking. He realizes politics can still play a factor in these decisions, "but it feels like it's coming from a much more significant place and from the community that's honoring you than a couple dudes trying to get ratings for a TV show like the Grammys."
"Rock And Roll Hall Of Fame, who knows what that is. I don't give a shit," he continued. "It's irritating every year that suddenly my inbox lights up with, 'Oh man, sorry about …' I don't give a fuck! [Laughs] You know what I mean? I don't … the worst would be if we did [get inducted] and then what? We'd have to fuckin' show up and jam? I can't even imagine what that would be."
Reznor maintains this tirade wasn't about "sour grapes" and that he "honestly couldn't give less of a shit." He reiterated the notion of being appreciated is still nice, but "it's not on my list of things I have to achieve before I die."
Read the full interview here.
Nine Inch Nails are on tour now and a list of stops can be found at this location.
Trent Reznor's 50 Greatest Songs
You Think You Know Nine Inch Nails?