Kid Rock Apologizes And Blames Booze For Smoking Incident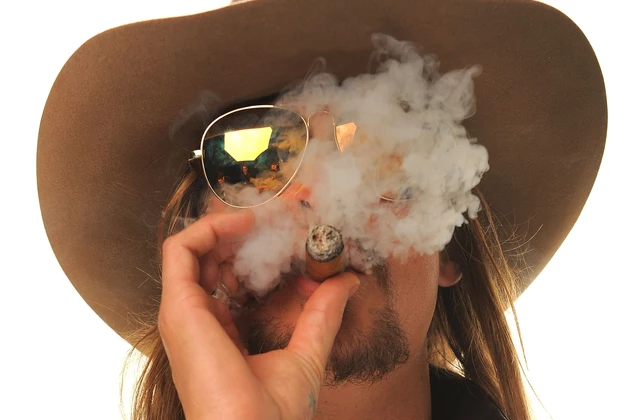 Kid Rock offered an apology and explanation after upsetting an asthmatic 58-year old by firing up a cigar at a concert in Warren, Michigan last Friday.
It has been a couple of years since smoking indoors at any public venue has been allowed in the state of Michigan, but that didn't stop Kid Rock from lighting a cigar inside the Andiamo Celebrity Showroom last Friday. The native Michigander was there to watch a Travis Tritt concert but ended up angering a 58-year old man with asthma by disregarding the anti-smoking policy about 15 minutes into the performance.
Reports have said that the upset concert-goer plans to file a report with the health department regarding the incident, which may have prompted Rock to offer this response when speaking with TMZ:
"My most sincere apologies to the patrons I may have offended, and a big middle finger in advance to all the haters and attorneys who will somehow try to find an easy paycheck in all this. I doubt I'm the first one to ever make a bad decision while being intoxicated."
While Kid Rock is no stranger to trouble, this is the first bit of bad P.R. he's had in a while — he spent most of 2011 giving back to Detroit and other cities through various charitable endeavors. Rock is currently at work on his next album which he says will be more like his 2001 album 'Cocky' than his recent roots-rock leanings heard on 2010's 'Born Free.'
Trending on Banana1015.com