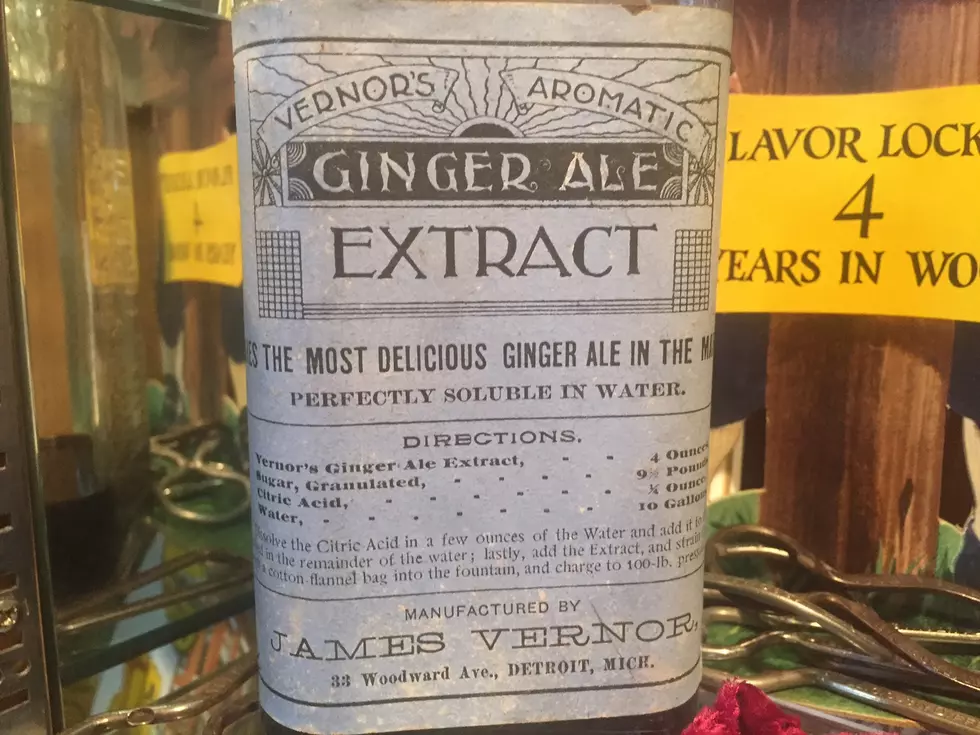 Detroit Celebration Set to Honor 150th Anniversary of Vernor's Ginger Ale
Alex Atwell; Uniquely Detroit
Created in 1866 by Detroit pharmacist James Vernor, this tasty drink has been a source of pride and deliciousness for Michiganders. There is actually a really cool story behind the ale and even a celebration coming up soon to honor the beloved beverage.
One of my favorite Michigan photojournalists, Alex Atwell, covers this story in depth in his show 'Uniquely Detroit' and you can check out the video and get details on the June 11th celebration here. In his words, "If you could bottle Detroit, it would likely taste like Vernors." Atwell spoke with a man named Keith Wunderlich, a Vernor's Ginger Ale enthusiast, who has been collecting Vernor's memorabilia for about 35 years. He has some killer items, and detailed knowledge of the soft drink and I learned a few interesting facts about the POP (soda for the people who don't understand Michigan language) that made me realize exactly how cool this drink actually is.
Fact #1 - Creator James Vernor was indeed a pharmacist who was working in a drug store and tinkering with the original ginger ale formula. The Civil War broke out, and he enlisted in the military and left behind his tinkering for four years. When he returned home, he discovered that the four year aging was the secret ingredient to this masterpiece.
Fact #2 - Vernor's is the oldest POP in America.
Fact #3 - While most of the ginger ale's were created to be used as a mixer, Vernor's was made as a soft drink always meant to be had by itself (or with tasty ice cream as a float or a Boston Cooler).
There is so much more behind this drink, and of all the years I've been a Vernor's drinker, I had no clue that the company had such a rich and colorful history. I think it's really awesome that the city of Detroit is actually having a Vernor's week with the official celebration happening on June 11th. It sounds really rad too, and you can get further details about the drink and about the celebration by checking out the original 'Uniquely Detroit' post.
Vernor's is so cool that even the "Motor City Madman" Ted Nugent starred in a super cheesy commercial for the company back in the day!