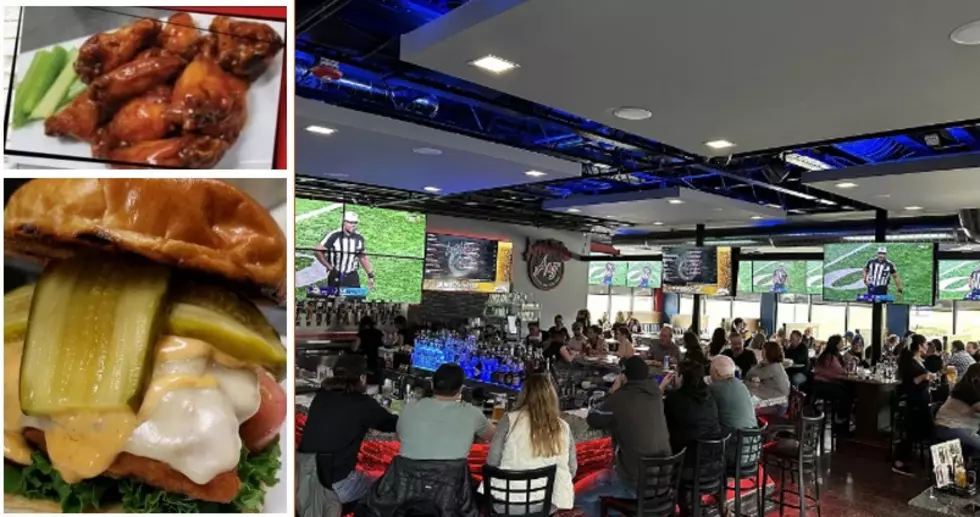 Art & Jake's Sports Bar Now Open In Clarkston
Art & Jake's Sports Bar Facebook
Calling all sports fans, you now have a new place to eat, drink and watch your favorite team.
Art & Jake's Sports Bar and Grill is now open in Clarkston. As you will see in the photos below, there is not a bad seat in the house. The entire restaurant is full of big-screen televisions. The new spot also features a horseshoe bar and plenty of tables too.
As far as the food goes, the menu looks legit. Guests can enjoy appetizers, wings, salads, soup, paninis, wraps, street tacos, burgers, pizza, entrees, and more.
Art & Jake's is not skimping when it comes to drinking options either. Signature cocktails are available as well as an impressive wine and beer list. For those of you who love an island-themed cocktail or a Moscow Mule, you are more than covered too. Of course, non-alcoholic beverages are available as well.
Are you hungry and thirsty yet? If you are ready to check out Art & Jake's the hours are as follows,
Monday: 11:00 AM to Midnight
Tuesday: 11:00 AM to Midnight
Wednesday: 11:00 AM to Midnight
Thursday: 11:00 AM to 1:00 AM
Friday: 11:00 AM to 1:00 AM
Saturday: 11:00 AM to 1:00 AM
Sunday: 12:00 PM to Midnight
Art & Jake's Sports Bar and Grill is located at 6898 Sashabaw Road in Clarkston. I have a feeling this will be a very popular spot before and after concerts at Pine Knob.
MORE: 10 Best Detroit Lions Top 10 Draft Picks Of All Time
Famous Michigan Athletes and Their Jersey Numbers
Sports Figures That People Love to Hate
Sports would be boring if you loved everyone. There always has to be a villain, and we've put together a list of prominent sports figures that a lot of people can't stand.
8 Unique MI Sports Teams, Leagues, and Clubs You Didn't Know Existed
There are quite a few unique sports leagues, teams, and clubs in Michigan. Check them all out here. From kites to Quidditch, Michigan has it all.