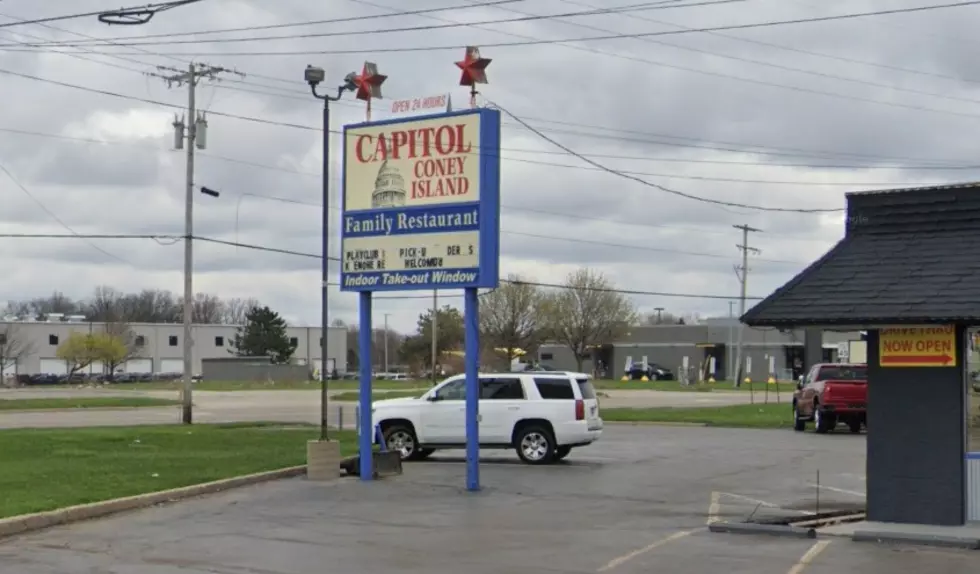 Capitol Coney Island In Flint Closing – What You Need To Know
Google Maps
Capitol Coney Island in Flint will be closing its doors for good this month.
The popular restaurant, located at the corner of Bristol and Van Slyke Roads will be permanently closing on Monday, January 16, 2023. According to a source, the property has been purchased by General Motors and will eventually be used for offices.
If Capitol Coney Island is a favorite spot for you, I suggest you get your fill while you still can. Hours are as follows,
Monday - 7:00 AM to 10:00 PM
Tuesday - 7:00 AM to 10:00 PM
Wednesday - 7:00 AM to 10:00 PM
Thursday - 7:00 AM to 10:00 PM
Friday - 7:00 AM to 10:00 PM
Saturday - 7:00 AM to 10:00 PM
Sunday - 7:00 AM to 8:00 PM
This is yet another restaurant in Genesee County to recently close. Angelo's Coney Island in Grand Blanc closed in November of last year.
I certainly wish all of the employees at Capitol Coney Island all the best. Thank you for many years of service and great food.
25 Famous People Born in Good Ole Flint, Michigan
A list of 25 famous figures that were born in Flint, Michigan.
Seven Abandoned Buildings on Dort Hwy in Flint. What Were They?
There are quite a few abandoned buildings along Dort Highway in Flint. Many have been home to several businesses. Let us know what you remember about them.
13 Big Name Bands That Have Performed in Flint
This list contains some of the biggest names in rock to have ever performed in Flint, Michigan