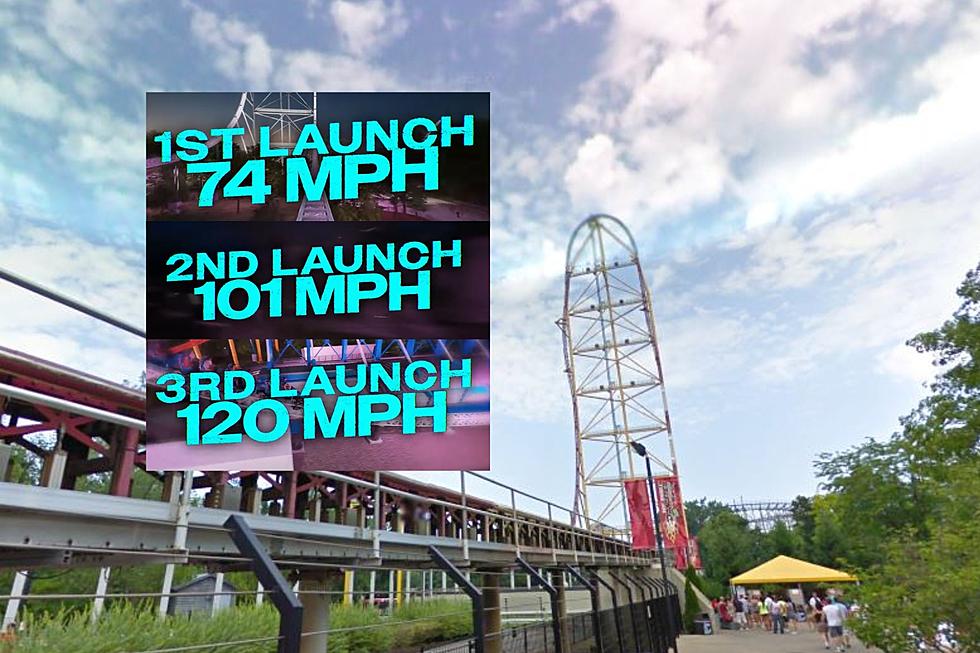 It's Official, Michigan – Cedar Point Announces Top Thrill 2
Google & Cedar Point
The wait is over Michigan. We now know the fate of Top Thrill Dragster.
After a leaked video yesterday of what might happen to Top Thrill Dragster, many fans were wondering if that video was real or not. Well, we now know for sure the fate of the coast at Cedar Point.
Just a few hours ago, Cedar Point unleashed the news upon the world. Top Thrill 2 will become the world's tallest and fastest triple-launch strata coast and will open in the park in 2024.
If I'm following the video correctly, coaster fans will have quite a ride. The first launch will shoot you halfway up the main tower at 74 miles per hour. As the train begins to "fall backward" it will get a second launch at 101 miles per hour up a new spire behind the riders. Finally, the third launch will take place and send riders flying through the rest of the ride at 120 miles per hour.
Not to mention, riders will also experience three "free-fall" moments during the ride. This includes a "rollback" after the first launch. Most people know that Top Thrill Dragster didn't always make it over the hill on the first try and the train would then "rollback" safely to the launch area for another attempt. I always wanted to experience a rollback, but was never lucky enough. Now I will get that experience everytime!
I cannot wait to check this out in 2024. Top Thrill 2 looks amazing! Even though we have to wait until next year, there is still plenty of time to enjoy the park this summer.
Source: Cedar Point
9 Gone But Not Forgotten Cedar Point Rides You May Remember
Cedar Point has been around for over 150 years and has seen some great coasters. Many rides have come and gone. Check out nine classics here.
See the Age of Each Coaster at Cedar Point
The 16 main coasters at Cedar Point have been thrilling guests for over 400 years combined. These ages are as of August 22nd, 2022.