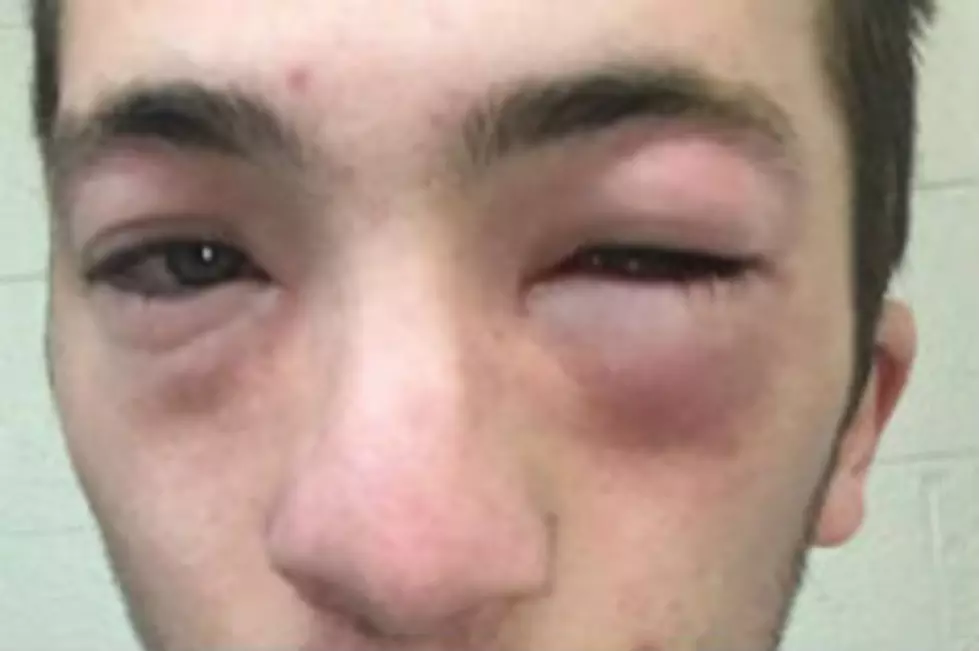 CMU Student With Peanut Allergy Hazed With Peanut Butter While Passed Out
Teresa Seely Facebook
The mother of a former Central Michigan University student recently posted on Facebook that her son was victim of a hazing incident.
She claims that Alpha Chi Rho Fraternity rubbed peanut butter on her son's face while passed out. The issue is the fact that her son has a deadly peanut allergy.
"He could have been killed," his mother wrote on Facebook. "He was sent to the campus health clinic by a professor and treated. Luckily he is still alive."
The incident took place back in the fall. I'm not sure why it's just now being made public.